We're excited to share our journey of creating a one-of-a-kind custom home by Lake Winnipesaukee. Our Chief Construction Officer, Rob Nunez, discusses how Chinburg's team managed this project's unique challenges, resulting in a stunning, energy-efficient home.
Navigating the Challenges
Located on a steep hill, this site had a narrow driveway that presented accessibility challenges. Despite discouraging other contractors, our Chinburg team embraced the obstacles and showed determination in making the homeowner's vision come true.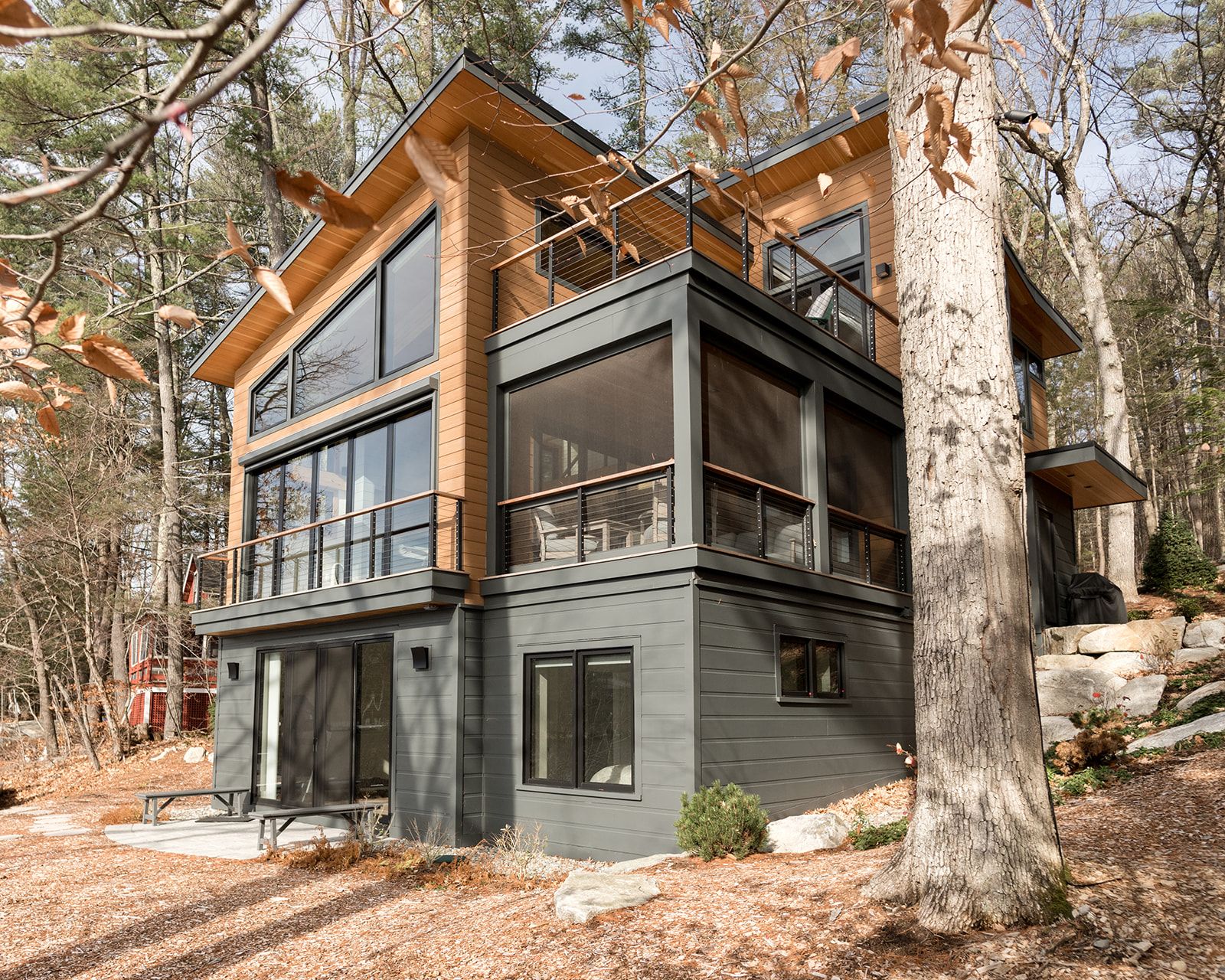 Innovative Construction Methods
We employed six different framing methods during this project – timber frame, structural steel frame, ICF blocks, Sips panels, stick wood framing, and panelized wood framing – showcasing our commitment to innovation and eco-friendly practices.
Custom Elegance and Lake Views
The home features custom white oak flooring, a striking white oak wall feature, and matching floating pantry shelves that emphasize a harmonious design. To celebrate the beautiful lake views, the owners selected a 16-foot glass Nana wall system, complete with motor screens and angled shades.
Unique Details and a Stunning Home
We installed elegant touches like the single-stringer floating staircase, the custom heated mirror in the master shower, and a custom sauna.
Take a Tour
At Chinburg, we go the extra mile for our clients, proudly delivering their dream homes, even in the face of challenges.
Watch the video tour to witness the journey to the inspirational finished home, built through dedication and passion for creating this exceptional lake house in harmony with nature.
Inspired by this custom home build? Don't stop here! There's more inspiration where this came from. Check out some of our other residential and commercial projects here.
Project Credits
Photos: Freebird
Interior Design: Forest and Ash