The home office has become increasingly crucial in recent years, with more people than ever carving out a dedicated workspace within their living space. However, it can sometimes be difficult to create a home office that's both comfortable and functional. With the rise of the virtual meeting, home offices also need to be visually professional, quiet or soundproof, have good lighting and be separate enough from the rest of the house that "real life" doesn't interrupt "work life."
If you're looking for some tips for setting up or improving your own home office, use this resource as your guide.
How to Set Up a Home Office Space
Designate a specific space in your home that's strictly for work; this will help you maintain a healthy separation from the other elements of your home life such as mealtime, exercise and sleep. If space is limited and you absolutely need to work from your bedroom, try to carve out a corner that's only for work (and make sure your bed is made before video calls!). The key to assigning a space for work is to be able to walk away at the end of the day — even if it's just across the room.
Speaking of video calls, nearly every home office today needs a strong internet connection. If the Wi-Fi in your area is unreliable, having an ethernet connection in your home office will be key.
Perhaps above all, your home office needs to be conducive to focus. That means no TV in the background, choosing comfortable and supportive furniture, keeping distracting tasks or activities out of view and maintaining privacy during peak work hours (if possible). The suggestions in the following sections should help you achieve the ideal balance of comfort and concentration in your home office.
Choosing your office space
If you've got an extra room in your house that's just waiting for a purpose, congratulations, you've found your home office! But if space is limited and you need to get a little more creative, here are some questions to ask yourself as you consider your options:
Will you be sharing your workspace with anyone else?
Is your workspace in a common area?
Are you able to close the door or make your home office more private?
What's the noise level like in or near the space?
How much foot traffic will the space see?
Is there enough room for all the things you'll need?
Is there a surface for a laptop/monitor/mouse/notebook/etc.?
How is the internet connection?
How many outlets are there? Are they conveniently placed?
Addressing these considerations up front will save you having to move or delay your work because you don't have the right setup.
Choosing office furniture and accessories
You want your home office to be comfortable, but remember — the primary purpose of this space is to work, not relax. Therefore, it's important to choose furniture that is comfortable but also conducive to alertness and concentration. Some general best practices include:
Select furniture at the right height, including desks, chairs and monitors. If you're committed to occasionally working while standing, consider a desktop laptop stand over an electric standing desk, which can get expensive.
Find a chair that won't cause discomfort in the short or long term. Look for a model with adjustable seat height, lumbar support, armrests, etc.
If your office space is not carpeted, it's a good idea to place a chair mat or area rug under your chair. This will give you flexibility to move your chair about, and prevent unwanted noise or damage from scraping or rolling across a hard floor.
Make sure your furniture has sufficient weight capacity for all your equipment and supplies.
If a piece of furniture is not ideal, you can use modifiers such as monitor or table risers, seat cushions or keyboard wrist rests.
No matter how much or how little space you have, organizers will be your best office mates. Invest in file cabinets, accessory trays, writing utensil holders and cord managers, if necessary.
Use wall-mounted organization whenever possible. This can include floating shelves, hanging baskets or pockets, corkboards and whiteboards, even a magnetic knife strip to hold rulers, paper clips, etc.
We are in the age of multi-channel work communications, which means that you'll likely need a computer or laptop camera with good video and audio quality, plus a headset or headphones with two-way audio capability.
Data backup solutions like USBs and hard drives are a necessity for digital file storage. Better yet, save even more physical storage space by adopting a cloud storage solution — that's fewer accessories to worry about!
Office space must-haves
In addition to your favorite posters or pieces of art, there are certain must-have items that can promote organization, optimize space and aid concentration in your home office.
Office supplies
Good, old-fashioned office accessories help you stay organized. Stock up on:
Notepads or notebooks
Post-It notes
Whiteboard and dry erase markers
Pens, pencils and highlighters
Paper clips, binder clips and/or a stapler
Desktop organizers (more on organization in the next section)
Tech and accessories
In addition to the all-important computer, the tech supplies you'll most likely need include:
Outlets, charging stations and charging docks
Surge protector(s)
Fast Wi-Fi connection: at least 802.11n for wireless, 100 mbps for wired connections
Printer/scanner or easy access to one
Headphones
Wireless mouse and keyboard
Environmental support
Good light and noise control will make your office space more functional. We recommend that you have access to the following:
Overhead light
Ambient light from lamps, windows, etc. (this should be bright enough to read documents by)
Ability to adjust light levels via curtains, dimmer switches, etc.
Proper monitor brightness (monitor should be slightly brighter than ambient light)
White noise machine for private conversations
Door sweep or draft blocker
Temperature control (space heater if needed in the winter and fan or A/C in the summer)
Home Office Décor Ideas
The best part of a home office is that it can be anything you want it to be — whatever helps you stay focused and on-task is fair game! Since your furnishings likely won't be dictated by any coworkers or corporate design guidelines, you can create an office space that truly reflects your style.
Now let's get creative!
Plants
Greenery can lend a calming effect to any indoor space — plus, plants are excellent air purifiers. Attractive, easy-to-maintain houseplants can soften the edges of your home office while providing fresh oxygen.
Ambient lighting
A window or overhead lights may provide sufficient lighting for your office, but smaller light sources can supply variety and a pleasing glow. Himalayan salt lamps, paper lanterns, battery-powered candles or string lights add touches of warmth and personality to any space, without causing a distraction.
Wall candy
Framed art or photos, decorative mirrors or a painted accent wall are simple, low-effort ways to punch up your space.
Artistic accessories
Practical items that double as art objects are an excellent addition to your home office. Creative paperweights, plant holders, accent lamps, stylish desktop organizers and more can turn a functional space into one filled with personality.
Area rugs
Accent rugs and chair mats are like art for your floor. There are plenty of soft, low-pile rugs available that that won't impact your chair wheels.
Vintage or upcycled furniture
Since this isn't your typical commercial office space, no need for standard-issue furniture here! However, if you do choose to utilize a vintage optometrist's chair or a funky drafting table, make sure your upcycled finds are both functional and comfortable.
How to Set Up an Apartment Home Office
If your home has a smaller footprint, optimizing space may be a frequent challenge. The key to setting up your office in an apartment or smaller home is to prioritize organization.
Choose a desk with built-in storage, supply organizers and a cord management system (bonus if you can find a desk with built-in outlets!). Floating shelves save floor space, clip-on lamps free up desk space and rolling organizer carts can be moved wherever you need them to be, including under your desk.
When you share walls with neighbors or housemates, it's important to stay mindful of noise levels. Chair wheels rumbling across the floor? Lay down a chair mat. Music disturbing your neighbors? Invest in some headphones. Keyboard clacking keeping your housemates up at night? Silicone keyboard covers or sound-absorbing laptop mats can muffle the sounds of work.
Must-have accessories for the small home office
The following can prove to be lifesavers in the smaller home office:
Laptop
Ditch the desktop monitor and keyboard for a smaller, portable solution.
Foldable laptop stand or lap tray
A compact, foldable laptop stand can enable you to work from anywhere. For those times when you can't avoid working from the bed or couch, a cushioned lap tray with a hard top can provide the firm surface you need to type or write in comfort.
Wireless keyboard and mouse
An excess of tangled cables is always frustrating. Wireless accessories connect to your devices via Bluetooth anywhere you go, so you can leave those messy cables behind.
Wall storage
Low profile shelves or shadow box organizers can free up valuable desktop and floor space and look good doing it!
Desk with retractable keyboard drawer
Slide your wireless or corded keyboard out of the way when not in use.
Plant hangers
Baskets or pots that can hang from shelves, windows or ceiling hooks leave more room for your necessary equipment and supplies.
Home Office Décor: Do's and Don'ts 
We've covered lots of the best practices for your home office, but here's an at-a-glance roundup of the most important home office do's and don'ts.
Do
Keep decorations minimal so as not to clutter your space.
Don't
Take up valuable workspace with décor.
—
Do
Incorporate personal touches that bring comfort or inspiration.
Don't
Choose décor that's going to be distracting to you or others, such as harsh neon lights or decorations that make noise, etc.
—
Do
Keep distractions to a minimum.
Don't
Have a TV, videos or loud music on while working.
—
Do
Invest in supplies that aid in concentration and physical comfort, such as an ergonomic chair or lighting that won't cause eye strain.
Don't
Overspend on supplies you don't need or will cause discomfort, such as impractical furniture, a computer with a gaming processor, etc.
—
Do
Have a dedicated space for your phone and other personal electronics while you work. Close social media and mute notifications and alerts that are not relevant to your work day.
Don't
Leave your equipment where it can be damaged by spilled drinks, snacks, pets, etc.
—
Do
Make sure your background and surroundings project the image that you want for video calls or client visits.
Don't
Set up in a space that will sap your energy, such as your bed.
—
Do
Get up and walk around periodically to take a break and get your blood flowing.
Don't
Get distracted by unrelated projects like laundry and cleaning — unless that is where you do your best thinking!
Feeling inspired? Scroll through photos of furnished spaces on our website to gather ideas and inspiration for how to decorate your space for optimal function and style.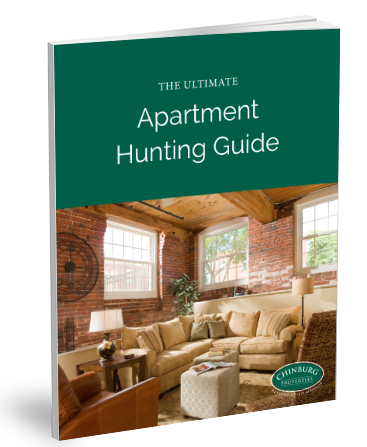 Don't Rent an Apartment Before Asking These Questions
Do they allow pets? Are any utilities included? Is the building secure? You'd be surprised at the little things you might forget to ask.
Get the Apartment Rental Checklist