Before we dive into the benefits of loft apartments, download our free Apartment Search Checklist to make sure you cover all the bases in your search for a new place!
When you hear the words "loft" and "apartment" put together, the phrase conjures a notion of a romantic, urban, bohemian life that always seems just out of reach, right? And that you would need to live in SoHo, Boston, or San Francisco to rent such a cool place, right? Wrong! Loft apartments are abundant in many old mill building and factories in smaller communities in New Hampshire, Massachusetts, and Maine.
What does a loft apartment entail? Well, we say it's any wide-open apartment space above with no or few internal walls, and usually only on one floor. These residences are former industrial, mill or commercial spaces that have been renovated and refit as loft apartments.
Living Large In Loft Space and Loft Apartments
Here are the top three reasons that loft apartments are so desirable:
1. Wide Open Spaces
Lofts usually boast high ceilings and a blank slate for you to let the creative part of your brain play with decor. Lofts usually sport large windows (a holdover from their former status as industrial spaces). The "cool factor" is undeniable and the authentic nature of the spaces reflects a unique and individual style. Many people use lofts for both living and working. They provide space and inspiration for many who are in creative fields such as artists, musicians, designers, writers, and more.
2. Unique Charm
Loft properties, especially converted loft space, have a special kind of charm that comes from living in a place that was initially designed for something else. You also benefit from the holdovers of the building's usually industrial past: Exposed brick, high ceilings, and oversized windows are common attributes of a loft apartment. There are often architectural details such as gears and pulley, or even original fire doors.
3. Shared Amenities
Communities that feature smaller loft space, although minimal in size, often boast shared amenities. Many loft properties offer common amenities like fitness rooms, club rooms, patios, and fire pits. These shared amenities foster a sense of community and create a neighborhood-like feeling within the entire property. The communities are also usually located within walking distance to downtowns with easy access to restaurants, shops, and entertainment. For those who seek new connections, many like-minded loft renters end up developing fast friendships and a thriving social community.
A loft space can be anything you want it to be: Bohemian, cozy, minimalistic, eclectic, functional. High walls let you hang plenty of art (or enjoy the exposed brick). The only limit is your own imagination.
---
At Chinburg Properties, we know there are lots of people who rent loft apartments to enjoy an unparalleled sense of space, community, comfort, and privacy—so, we offer loft spaces that bring this all to life.
For example, take our most recently renovated property at Briggs Mill in Amesbury, MA. This space was formerly the site of Chatham Furniture Reproductions—and before that, was an old carriage factory. Here, we've taken an industrial space and converted it into loft, one bedroom and two-bedroom style apartments that are energy efficient, comfortable, and community-oriented—but you can still see evidence of what the space was before. People who like living spaces with a sense of history love these loft apartments.
Our loft spaces at Briggs Mill will be available for rent as early as December 2014, but if you are looking before then we still have a number of other charming loft spaces available. Contact us today to find a loft apartment, traditional apartment or single family home that fits your needs.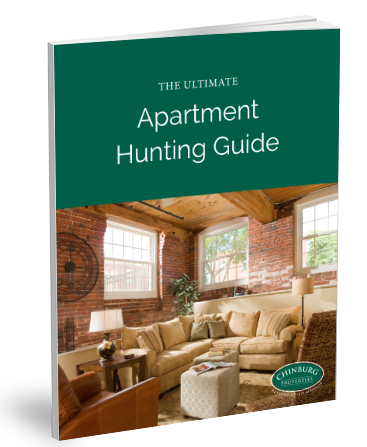 Don't Rent an Apartment Before Asking These Questions
Do they allow pets? Are any utilities included? Is the building secure? You'd be surprised at the little things you might forget to ask.
Get the Apartment Rental Checklist