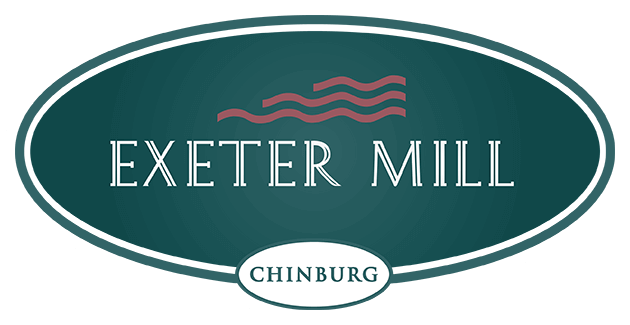 162
Apartments
10 Chestnut Street, Exeter, New Hampshire 03833
603-778-3182
About the Property
Exeter Mill is located on the eastern bank of the Squamscott River in Exeter, New Hampshire. Built in 1827, this handsome collection of mill buildings is now the centerpiece of a residential community. Exeter Mill is a place that surrounds the senses with abundant light, warm, earthy brick, and the commanding views of a gentle river as its smooth waters wind gracefully toward the sea. A few steps beyond the Mill and across String Bridge lies Exeter center, where the classic flavor of an old New England "yankee" town still endures. Here, a charming assortment of small shops, and excellent restaurants and services put all the conveniences of downtown living within easy reach. Exeter's cultural and recreational activities are as varied and changing as the seasons.
Check Availability
Apartments
Studio
703-1914 sq. ft
Starting at $1,795
1 Bedroom
628-1257 sq. ft
Starting at $2,200
2 Bedroom
1056-2176 sq. ft
Starting at $2,495
Apartment Rental Inquiry
*Rent ranges are approximate and subject to change. Please contact us for further information.
Are you a resident or tenant?
Submit general resident and tenant management related inquiries, access your account, manage account information, or pay online.
Go to Resident & Tenant Connect
Office Hours : 9:00 a.m. to 4:00 p.m.
Please contact our office in advance of your visit to schedule an appointment and to be sure someone is available to assist you. We need to provide 24 hours notice before showing an occupied space. We look forward to showing you around!
Community Features
Amenities
Heat and hot water included in some units
On-site management office
Heated indoor pool
Fitness room
Locker room with saunas
Community room
Limited bike and kayak storage
River access & boat dock launch
Smoke free building
Elevator Access (North & Jady Hill)
Finishes
Washer/dryer in all residences
Oversized windows
Electric range
Conventional oven
Garbage disposals
Dishwashers
Refrigerator
High beam ceilings – select units
Hardwood floors, carpet, tile & linoleum
Balcony/patios – select units
Skylights – select units
Pets & Parking
Cat & Dog Friendly
Up to two cats are permitted at $30.00 each per month
Up to two dogs are permitted at $75.00 each per month
Assigned garage parking available
Additional well-lit private lot
From Our Residents & Tenants
"We have lived in Exeter Mill for 16 years. This has been a very satisfying experience, from apartment layout and maintenance, to staff interactions and communications, to indoor and outdoor aesthetics. We couldn't be happier!"
"Location, location, location! Exeter Mill is a pet friendly community nestled on the river in the heart of Exeter. It's a joy to live here."
"A home is of the most important elements of life. It should "stand up to greet you". I live in such a community. Exeter is the ideal New England town and Exeter Mill the ideal residence. The river outlet and surrounding park are beautifully and naturally landscaped. The charmed and cozy apartments are for the creative at heart and the warm of spirit. I feel well cared for and safe and all my neighbors are the best I have had. The owners and staff truly care about residents and our quality of life.
"Spectacular unit, well run and maintained, kindness and professional through and through! From the office to repair to grounds to snow removal: all tops in quality, consistency, and attentiveness. Great neighbors and the location is the best in town!"