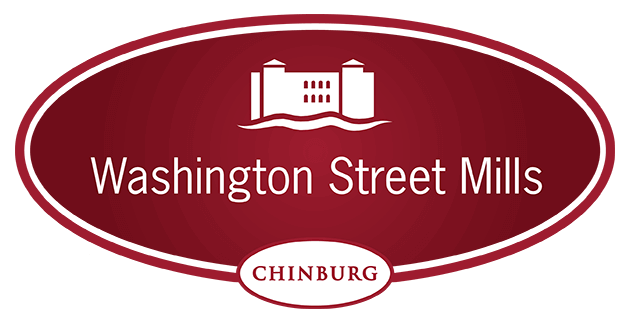 Washington Street Mills
1 Washington Street, Dover, New Hampshire 03820
603-749-3355
About the Property
Washington Street Mills is a mixed-use building located in the heart of downtown Dover, NH. The building offers an eclectic business and arts community with over 100 operating businesses and 88 newly constructed residential apartments. There is so much magic happening here; from restaurants to specialty foods, arts and entertainment, healing arts practitioners, designers and so much more. Plug into a special vibe here that represents everything unique and exciting about downtown Dover.
Apartments
Studio
480-818 sq. ft
$1250-$1650 | Fully Leased
Skybridge Studio
819 - 824 sq. ft
$1650-$1995 | Fully Leased
One Bedroom
621-930 sq. ft
$1425-$1895 | Fully Leased
One Bedroom Loft
696-772 sq. ft
$1475-$1625 | Fully Leased
Two Bedroom
1064-1086 sq. ft
$2195-$2595 | Fully Leased
Apartment Rental Inquiry
Commercial Space
The Washington Street Mills is a vibrant community of businesses and artists. Together under one roof are offices, restaurants, manufacturers, retail stores, a range of service providers, nonprofits, and an artists' colony, complete with gallery. In former years, these mills have been known as the Clarostat Building and One Washington Center. Today, the historic mills are once again alive with the sound of commerce—not the textile industry of old—but an exciting and diverse blend of creative and talented entrepreneurs. There is even an award winning restaurant run by a James Beard nominated chef. Visit the Washington Street Mills, and discover the goods and services available, incredible artwork, and the beauty of these restored buildings. This is a very exciting environment in which to work, to collaborate with other businesses, and location to explore.
Commercial Rental Inquiry
*Rent ranges are approximate and subject to change. Please contact us for further information.
Are you a resident or tenant?
Submit general resident and tenant management related inquiries, access your account, manage account information, or pay online.
Go to Resident & Tenant Connect
Office Hours: By appointment
Please contact our management office in advance of your visit to schedule an appointment so we can be sure to meet you on site. We do need to provide 24 hours notice before showing an occupied space. We look forward to showing you around!
View Floor Plans
Community Features
Amenities
Residential
Heat, A/C, hot water & Hospitality WiFi included

Fitness room

Club Room

Bike storage

Outdoor park area for grilling

Trash & recycling

Credit card operated laundry

Secure entry

Elevator access
Commercial
Located in the heart of downtown Dover near Henry Law Park

Vibrant arts community

Many sizes and price points

Multiple restaurants and food services within the mill

Access to conference rooms

Hospitality WiFi

Freight & passenger elevators

Close to public transportation including the Amtrak
Finishes
Mill architecture
Brand new oversized windows
Exposed brick & beam
Black leathered granite countertops
Stainless steel appliances (stove, dishwasher, microwave, refrigerator, garbage disposal)
Polished concrete or engineered wood flooring
River views
Pets & Parking
Free off-street parking available
Cats permitted at $25.00 each per month
Dogs permitted at $50.00 each per month
This is a no smoking community
From Our Residents & Tenants
"The Washington Street Mills is perfect for a startup or small business. The spaces are lovely and unique, and the mills are a wonderfully eclectic environment with their mix of artists, manufacturing, bakers and businesses of all types. It's a true community, and lovely to be right on the river in a historic mill!"
"Originally I rented from Chinburg Properties for the price. Over the last 8 years I have developed an appreciation for the diversity of the businesses and tenants located on the property. More often than not I find myself giving my clients tours and history lessons about the building on the walk to and from my office. I also promote the merits of many of the businesses here. I would urge any start-ups or smaller businesses to look at a Chinburg property before signing a lease elsewhere. "
"The Washington Street Mill is a good place to operate a business. The management and staff are responsive and friendly, the building is well maintained, and the other tenants are pleasant to associate with."