As a custom builder seasoned in both residential and commercial development, we at Chinburg Properties know that the key to staying inspired is finding the time to step outside of our comfort zone and see what else is happening throughout the building industry.
That's why we recently sent members of our team to the 2015 National Association of Home Builders (NAHB) International Builders' Show in Las Vegas, Nevada. The trade show, which took place in late January, allowed our team to soak in all of the latest building and design trends sweeping the industry today.
Chinburg's Custom Builders Found Design Ideas & Trends at International Show
More than 50,000 people were in attendance for the three-day event. Over 3,700 exhibitors were also on hand for networking and educational sessions.
Having attended numerous workshops and visited many exhibits throughout our trip out West, our team of custom home builders walked away with some great ideas and inspirational additions to our own strategy. Here are just a few of the more exciting ideas we saw at IBS 2015:
Open Living Space Is a Must-Have!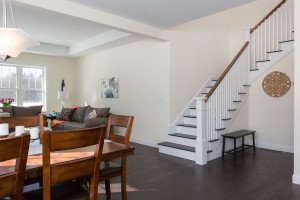 The concept of open space across multiple rooms is growing in popularity for residential building. Known as "open-living space," the idea involves creating a seamless transition between living room, dining room, kitchen, and common room spaces. The open living concept can also make your living space feel more flexible and much larger than it really is.
Your Bedroom Should be Your Home Within Your Home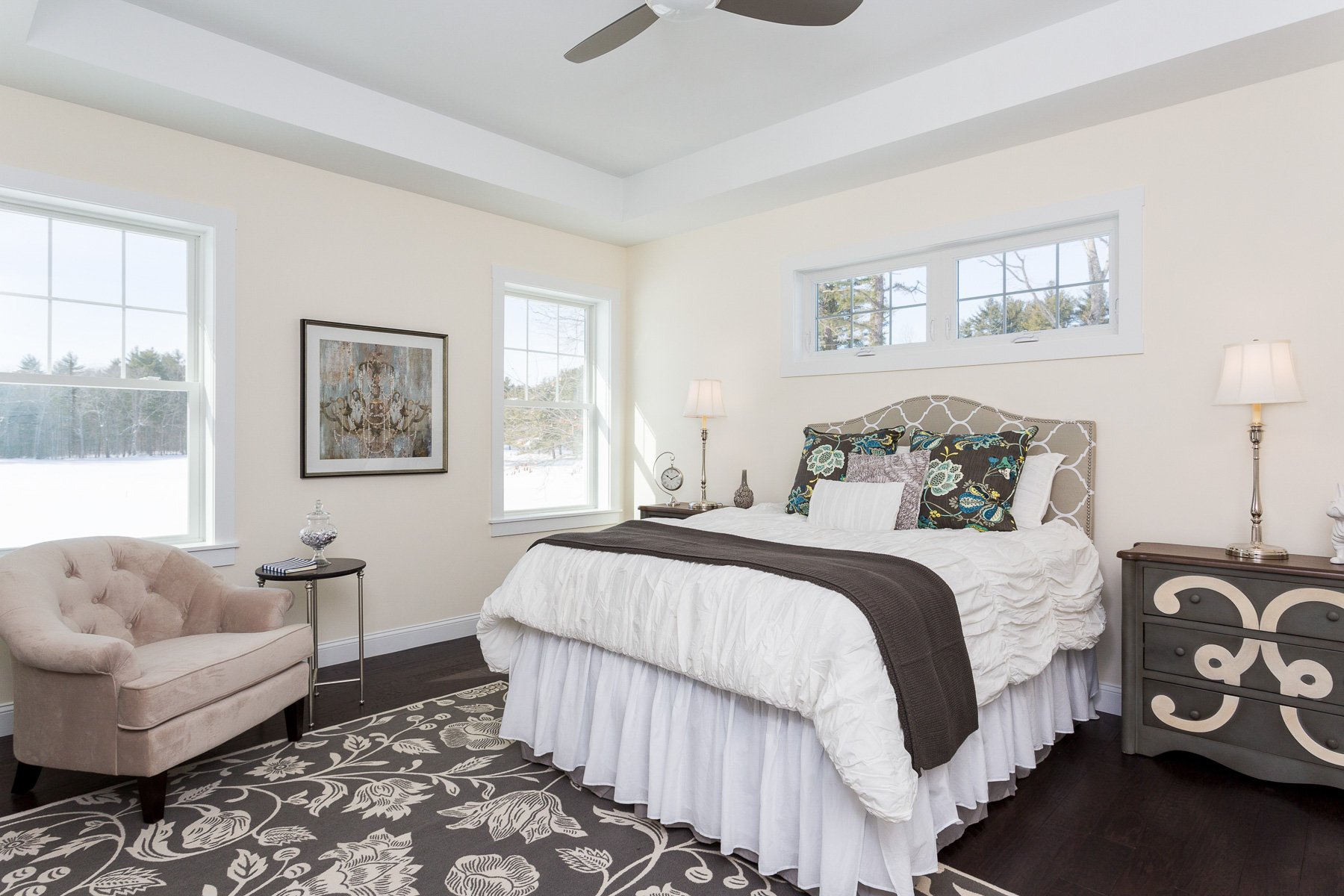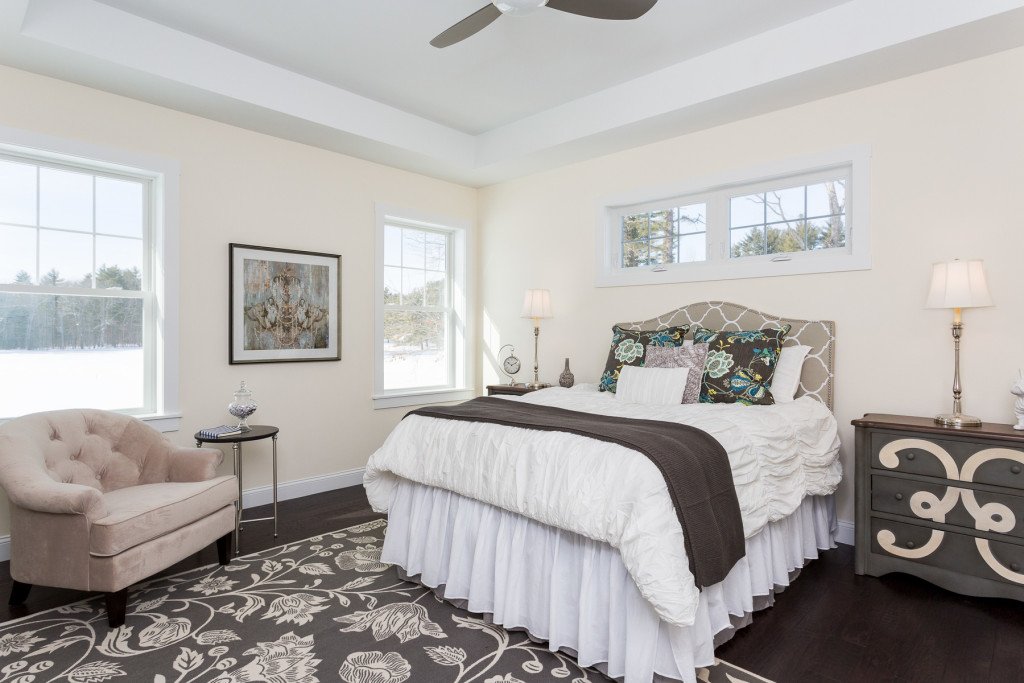 Your bedroom needs to be a sanctuary—a physical retreat from the rest of your home. There really is no other place as personal as your bedroom, so why not make it all your own. Your bedroom is also an opportunity to get creative in your design—why not include a sitting area, or a nook, accented with crisp colors and unexpected pattern combinations.
Not Quite 50 Shades of Grey… Everything Doesn't Have to Be So Black and White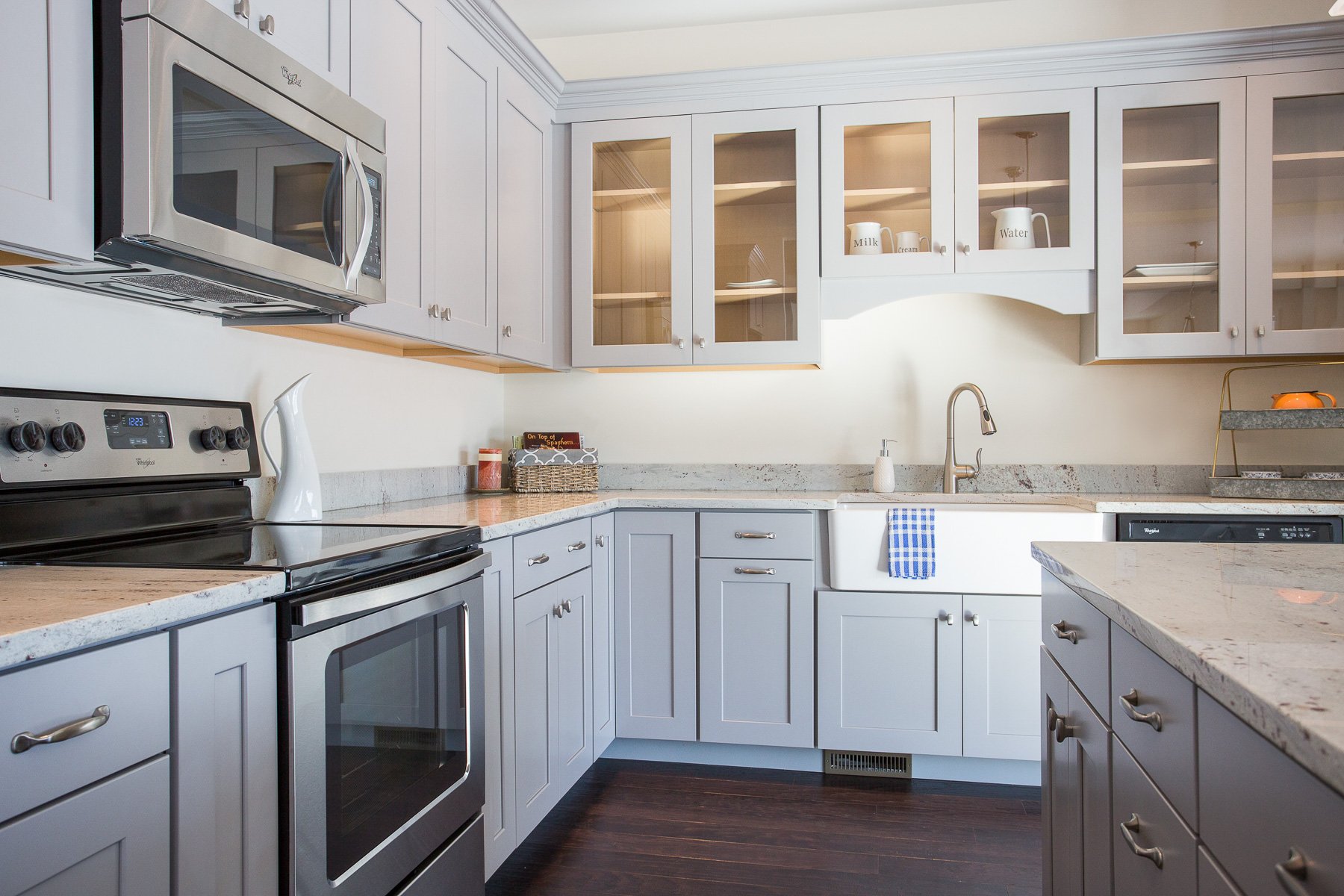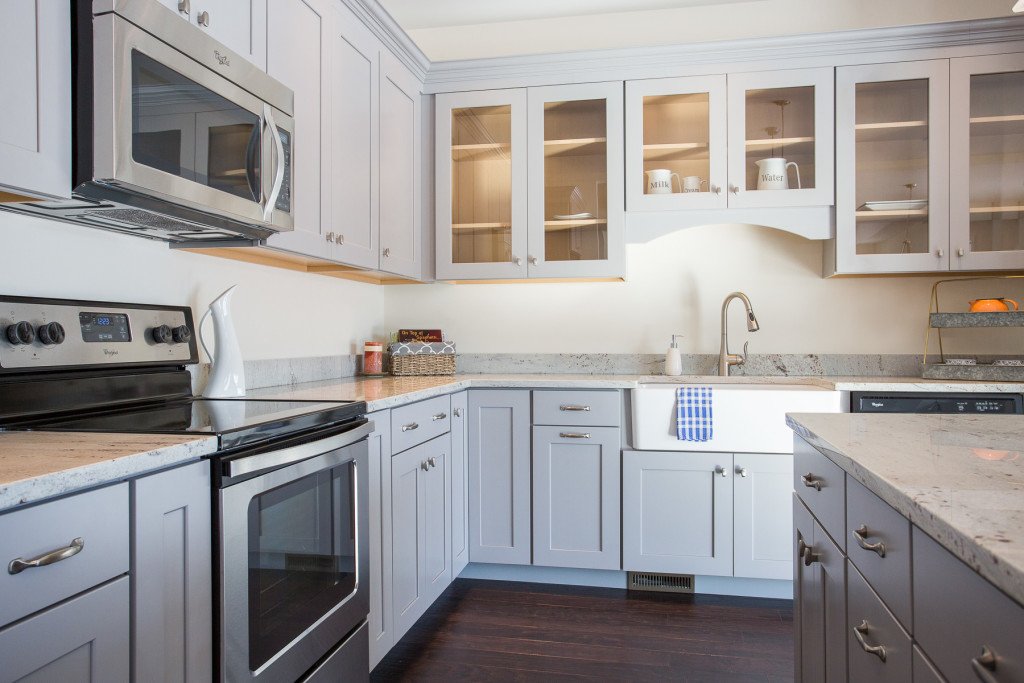 The great thing about the color grey is that it's easily the most versatile of all the other options in the spectrum. Not only do the many shades of grey blend nicely with one another, but the color itself can also be matched against pretty much any other color option. Its matching options allow for major flexibility.
We hope you enjoyed a few of our takeaways from IBS 2015. This was just a small sample of the great ideas and trends we found and hope to add to our design portfolio as a versatile and creative custom home builder.
Other great trends we noticed included:
Don't be afraid of unexpected design combinations!
Wine walls and rooms are in!
Pocket offices are popular!
Wide plank wood floors are a must!
Satin black and herringbone patterns are in!
Shelves, shelves and more shelves!
Need help making tends like these come to life in your own home? Our Design Center has flooring, lighting, cabinets and much, much more to help you make your house your home. It provides a comfortable setting where you can browse samples and see many of the layouts to help with your decisions and personalize your living space. We also have a dedicated staff to assist customers in making all selections for their new home. If you're in need of design assistance, contact us today to get set up a time to talk.