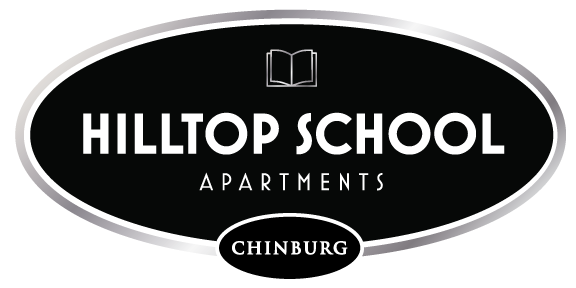 Hilltop School
17 Grand Street, Somersworth, New Hampshire 03878
603-749-3355
The historic Hilltop School has been transformed from a deserted and vacant building at the top of the hill on Grand Street, to a community of 22 apartments and 6 commercial spaces. You will hardly believe your eyes when you see how this old brick school has been refurbished for modern use. With state of the art appliances, wood floors, huge windows, granite counters and many original architectural details, you will be proud to call this former school your home. Come take a look! Occupancy is slated for April 1. And while the outside may still look like it needs some work from the outside, the inside model units will show you exactly how stunning this property will be.
Studios, one and two bedrooms
Build to suit commercial space
Somersworth, NH has a rich history and was a bustling Mill town in the 1800's and 1900's. Gorgeously situated along the Salmon Falls River, the downtown is eclectic and thriving and boasts a diverse population with many amenities within walking  and short driving distance. Grand Street, is appropriately named given the beauty and grandeur of the Victorian homes that surround the location of the Hilltop School.
Apartments
Studios
325-707 sq. ft
$1000-$1350
One Bedrooms
628-871 sq. ft
$1495-$1625
Two Bedrooms
812-836 sq. ft
$1695-$1795
Apartment Rental Inquiry
*Rent ranges are approximate and subject to change. Please contact us for further information.
Are you a resident or tenant?
Submit general resident and tenant management related inquiries, access your account, manage account information, or pay online.
Go to Resident & Tenant Connect
This Building is Fully Leased!
We are happy to announce that all apartments within the Hilltop School have been leased! If you are interested in being notified about availability within this building, please contact our management office directly at (603) 749-3355 and we would be happy to add you to our residential wait list.
View Floor Plans
Community Features
Amenities
Heat and HW Included
Air Conditioning
Brand New Appliances
Laundry Room
Bike Storage
Secure FOB Access
Finishes
Granite Counters
Brand New Appliances and Cabinets
Wood Floors
Huge Windows
Original Architectural Details
Pets and Parking
Pet friendly
Cat and Dog Fees Apply
Parking on Property
This is a no smoking community
The Developer, Builder, Property Manager
Chinburg Properties is an award winning developer and builder of properties across New Hampshire, Maine and Massachusetts. Our team of passionate and dedicated professionals are committed to providing unique places for people to live, work and play. We look forward to welcoming you home to Hilltop School.
From Our Residents & Tenants