On the hunt for a new apartment? Download our free Apartment Search Checklist to make sure you cover your bases in your search.
Here at Chinburg Properties, our mission of creating unique living spaces in New Hampshire, Maine and Massachusetts keeps us motivated, and extremely busy, every single day. We take great pride in our work on historic renovated mill properties and creating quality mixed-use developments. Here's a quick look at some of our key projects and what's on the horizon during the coming year.
Historic Renovated Mills
Transforming abandoned and underutilized mill properties into economic engines is a true passion, as well as a key focus of our business. Our Newmarket Mills project was even honored as Best Historic Redevelopment by the New Hampshire Preservation Alliance. On the drawing board for 2016: A very busy year focused on key projects that honor our region's heritage while creating vibrant new communities.
Cocheco Mill, Phase 2 Apartments; Dover, NH
Over the past four years, we've been steadily working toward the transformation of the vast 250,000-square-foot Cocheco Mill in the center of downtown Dover.
In 2016, we'll be unveiling a whole new phase to include 43 apartments featuring the traditional Chinburg renovated mill architecture and a warm industrial chic vibe. This includes huge oversized windows, polished concrete floors with radiant heat, mini-split cooling systems and modern finishes.
This next phase of the Cocheco renovation completes the puzzle as we welcome dynamic new businesses like VF Outdoor and Ascentium Capital to join established companies like Nemo Equipment, 7th Settlement and Blue Latitudes.
Saco Mill #4; Saco, Maine
This gorgeous brick structure has been dormant and empty for the last couple of decades. Located immediately beside the Amtrak Transportation hub in Saco, it's just over the bridge from the Biddeford, Maine, mill district and a short walk to Saco's vibrant and historic Main Street.
The renovated mill will become a thriving mixed-use property with plenty of options for commercial and retail businesses plus a restaurant on the lower levels, and 150 apartments on the upper levels. As with all of the Chinburg mill properties, Saco Mill #4 will offer a convenient lifestyle with easy commuter access and a walk to downtown.
Frank Jones Brewery; Portsmouth, NH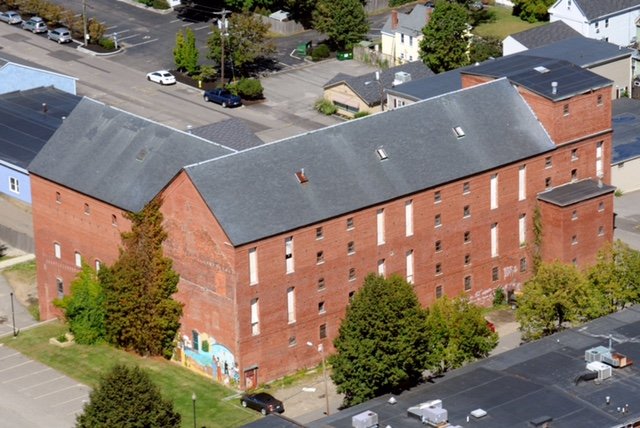 Plans are well underway to redevelop the iconic Frank Jones Brewery nestled between Islington and Albany streets. This property has long been vacant and its development will add new residents and businesses to Portsmouth's up-and-coming West End.
"It's something we've been looking at for 10 years and we're very pleased that Eric Chinburg is taking on the project," said City Manager John Bohenko.
You can expect to see 68 new market-rate apartments that will be relatively affordable by Portsmouth standards because of their size. The space will be efficiently planned, with approximately 720 square feet on average. The apartments will include the full range of amenities with floor plans designed for maximum flexibility, club and fitness rooms, and plentiful storage — space for what you need, without paying for what you don't.
The concept is: "Living large in small spaces."
Stay tuned for more details about this exciting project; the apartments are slated to be ready for occupancy in 2017.
Canal Street; Somersworth, NH
We're also working on 15 new apartments at Canal Street in Somersworth that will be available in 2016. These ground-level, open-concept spaces will have their own private entries and will be dog-friendly.
The Canal Street Mill project sits on the banks of the Salmon Falls River, just across the bridge from Berwick, Maine — a location that offers easy access to downtown shopping and dining, along with convenient commuting to Dover, Somersworth, Rochester, the Berwicks and beyond. 
The Ellis Factory; Haverhill, Mass.
This former shoe factory in the heart of Haverhill will be transformed into 56 apartments and approximately 6,000 square feet of commercial space. The city's ongoing renaissance has given rise to an eclectic mix of restaurants, coffee shops, stores and reimagined mill buildings in close proximity to the Merrimack River.
The nearby Amtrak Downeaster Station provides an easy commuting alternative to living in Boston. One trademark of the Ellis Factory building will be the enormous windows that give the apartments the feel of a New York city loft.
27 Chestnut; Exeter, NH
The new luxury apartments at 27 Chestnut in Exeter are progressing rapidly, with the 48-residence South Building projected to be ready for occupancy this summer. The property is located right across from our Exeter Mill project near the Squamscott River, within walking distance to the library, Phillips Exeter Academy and downtown shops and restaurants. It is just over a mile to the Amtrak station.
This new construction project features beautiful views, plenty of light, granite counters, elevators, club and fitness rooms and some underground parking. There is an exterior patio space with an outdoor firepit as well as a rain garden with benches for relaxation. Some of the apartments at 27 Chestnut feature fireplaces and extra built-in bookshelves.
With no exterior maintenance required, it is an excellent alternative to home ownership. A furnished model unit will be available for tours at the end of March. The North Building with an additional 48 apartments will be available for lease in the fall of 2016.
Luxury Condominiums
As passionate as we are about our work reinvigorating historic renovated mill properties, building quality single-family homes and more, we also find time for other unique and special projects. 
233 Vaughan Street; Portsmouth, NH
Rising up on the Portsmouth cityscape with dramatic views across the swift-flowing Piscataqua River and on into Maine, 233 Vaughan Street is well on its way to realizing its original vision of becoming the premier luxury property in what is increasingly gaining national recognition as one of America's coolest small cities.
Featuring an exquisite, green rooftop terrace and lounging pool, the project has three luxury residences already sold and occupied, and three more reserved and under contract.
In addition to the breathtaking experience of having your "yard" on top of your residence, other luxury benefits include heated underground parking and direct elevator access to some of the homes. The penthouses have outdoor balconies and over 4,200 square feet of space, making them among the largest residential condominiums in Portsmouth.
Building places for people to live and work
Established by Eric Chinburg as a small family business in 1987, we've grown to become a fully integrated development and construction firm and the largest builder of homes in the Seacoast region.
As we continue to pioneer innovative approaches to development and building, historic mill renovations, and urban revitalization, the entire Chinburg team is excited for another busy year creating interesting and eclectic places for people to live and work. Please don't hesitate to contact us if you'd like to continue the conversation.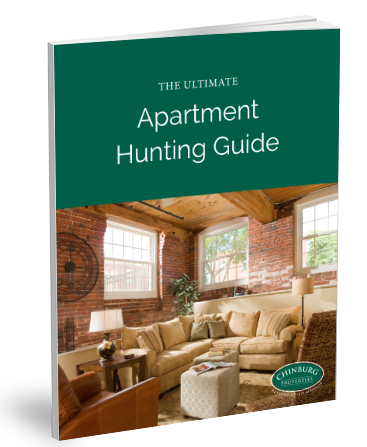 Don't Rent an Apartment Before Asking These Questions
Do they allow pets? Are any utilities included? Is the building secure? You'd be surprised at the little things you might forget to ask.
Get the Apartment Rental Checklist