Your Guide to Building Your Own Home
Are you thinking about building your own home? It's certainly an exciting process, but it can feel overwhelming and challenging. First things first: It's important to plan and work with a team of experienced professionals who are happy to help and answer any questions you will likely have along the way.
But where do you start, and what are some important factors to consider as you embark on your home-building adventure? In our comprehensive guide, we'll discuss everything you need to know when it comes to how to build a house, including a pre-planning checklist, hidden costs you might not think about, budget, timeline and tips for creating the perfect space.
Start with This Pre-Planning Checklist
Building Your Own Home from Start to Finish
Start with This Pre-Planning Checklist
There are many things you need to consider before the building can begin.
The first step is to look at your income in relation to how much you're currently spending. What is your monthly rent or mortgage payment?
It's important to figure out exactly how much you can afford for a new build, and it may make sense to consult with a financial advisor to help with this.
Here are some helpful tips for budgeting and pre-planning to keep in mind:
Beware of mortgage brokers or banks who want to lend you more than you can afford. Ask friends and family for reputable recommendations, and don't be afraid to shop around.
Plan for cost overruns. These could include materials or delays in construction due to weather.
Ask for referrals. When it comes to finding a reputable builder or general contractor, ask people you trust for referrals.
It's also important to factor in hidden costs that may surprise you, including:
Homeowners insurance. The national average for home insurance is $2,305 per year, according to Bankrate, but the number will vary depending on the state, location and condition of the home, your credit score, marital status and more. In New Hampshire, the average is $1,455 with Maine at $1,833 and Massachusetts at $1,920.
Property taxes. Of course, this number will vary, especially depending on the state. New Hampshire, for example, has a higher rate than its neighboring states, but there is also no sales tax. Property taxes, which are calculated based on a home's assessed value, are controlled by municipalities, counties and states (not the federal government).
HOA fees. A homeowners association (HOA) fee is paid by the owners of certain types of properties — usually condos and some neighborhoods. These fees typically cover the cost of maintaining areas common spaces, pool areas, landscaping or plowing. The average HOA fee is $200 per month, but they can range from $100 to $700 per month, according to Investopedia. If you're building in a neighborhood that doesn't have an HOA fee, you don't have to worry about this expense.
Lawn care and landscaping services. If you'd like to leave the lawn and landscaping care to someone else instead of doing it yourself, the cost will differ depending on the type and frequency of services and the amount of property.
Pick a lot. Location, location, location. Selecting the right area is important, so here are some helpful tips and questions to consider from Better Homes & Garden on how to select the right lot:
Is the lot located in a neighborhood, on a well-trafficked road or a quiet side street? If you have neighbors, how close are they?
Take a test drive during your normal commute time. How's the traffic?
Is the lot close to a subdivision entrance or on a secluded cul-de-sac?
Is the lot narrow? If so, you may want to build your home farther back, which means a longer driveway.
Can the lot accommodate a pool, shed or other structures you'd like to include?
Are you considering a corner lot? It's important to remember they have traffic on two sides and the yards are often larger, which is a plus if you want more land (but can also mean more maintenance).
Are you a gardener? Look for a lot with maximum sunlight.
The Spruce estimates that about 20-25% of your new home costs will go toward the land purchase. You usually need to select the lot before moving forward with floor plans, and you will need to have professionals examine the soil condition, drainage, zoning and building codes, which differ by region.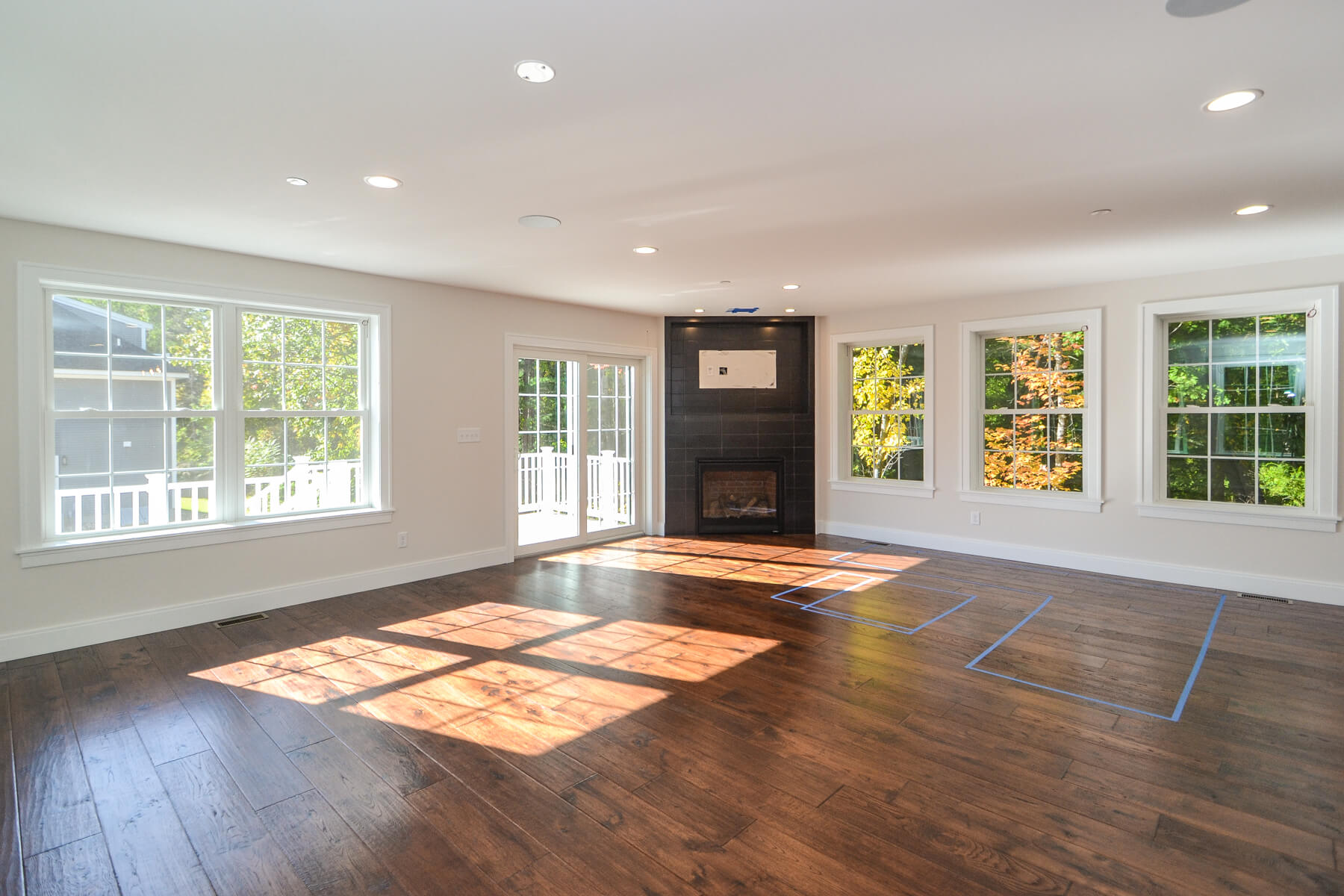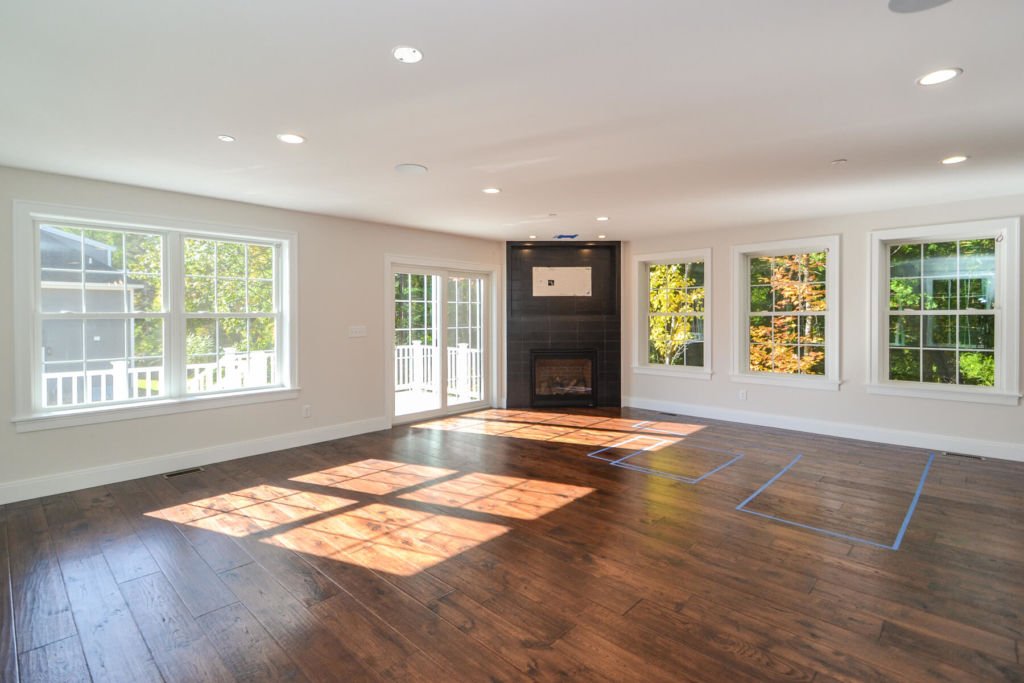 Many homes are built using stock plans, and finding the right one may take some time. Many builders have a nice variety of floor plans to choose from. These plans will determine the size, style, and quality you desire in your new home and will be the baseline for your project.
This is also the time to reach out to builders and architects who can help you choose the best layout for your needs.
The right local builder should be one who routinely constructs new homes that are comparable in size, style, quality and features to the new home you're hoping to build. Finding a reputable, dependable builder is important in maintaining a proper execution, timeline and budget for your project. A builder will be able to tell you the cost per square foot and provide a firm estimate of what your home will cost to build. You also want a builder with an established portfolio who is willing to help you through the process.
Hire contractors/architects, etc. and negotiate a contract
Once you've selected a builder and a floor plan, the next step is to choose a contractor and architect to make your dream home come to life. When it comes to the contract and reviewing the budget, don't be afraid to ask questions. Here are some you should consider when evaluating potential contractors, courtesy of HomeAdvisor:
How long have you been in the business?
Do you have the contractor licenses and certifications and insurance?
What is our timeline for completion?
What is the payment schedule?
How do you clean up at the end of the day?
What is your preferred method of communication?
It's important to obtain written, signed contracts with every professional who is involved in the new build (general contractor/builder, home designer, architect, etc.).
Building Your Own Home from Start to Finish
The 10 major steps or components of building your own home include the following:
1. Site preparation
Before any work can begin, your builder will need to make sure the site is ready. This means clearing the lot of debris and obstacles, such as large boulders, down to the ground level. A surveyor will also stake out the lot.
The builder will also make sure there's a trash receptacle onsite, provide portable toilets and sanitary facilities, and ensure that temporary utilities have been ordered from the power company. An electrician can also hook up a temporary panel.
2. Footings and foundation
Keep in mind that footings and the foundation will comprise a large portion of your building cost.
3. Framing, siding and roofing
Your framing choices will be driven by the floor plan that you select. But you will still have some room for decision-making around the width between studs within the walls, which impact the solidity of the home, and certain other elements that add visual interest within the space.
There are many opportunities to impact the final look of your house, as well as its ongoing maintenance needs, depending on whether you choose wood, vinyl or composite plank. New, vibrant colors have become more common and if you are looking for a touch of whimsy, your desires can likely be accommodated.
Roofing choices can include traditional shingle or metal, and if you intend to install solar panels, you will need to factor in your new home's orientation to the sun.
4. Plumbing, HVAC and electrical
If your new home has a wood fireplace that requires a chimney, this is the point at which it will be built.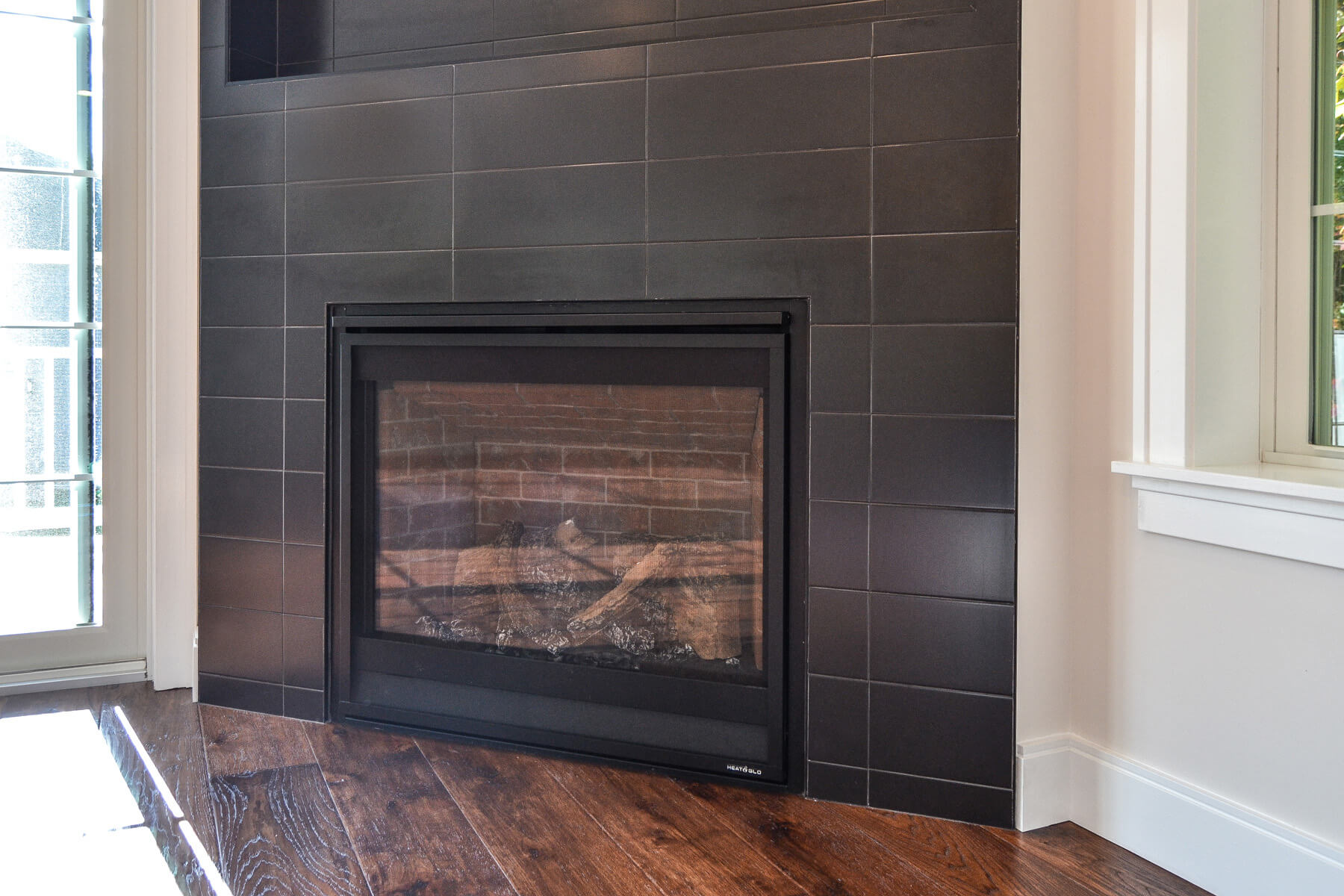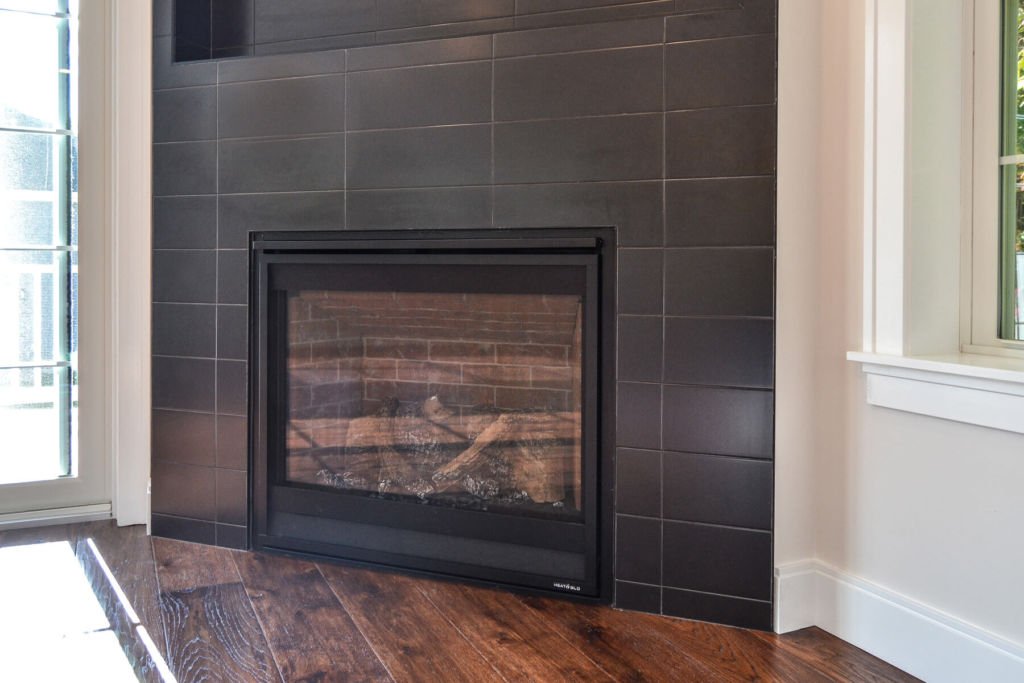 Your HVAC system will be installed with all of the adequate venting and components that will be wired and/or enclosed the walls.
The contractor will handle all the permits and inspections.
5. Insulation
There are many different types of insulation to choose from. Here's a list of common of selections, according to the Department of Energy (DOE):
Blanket insulation
Concrete block insulation and insulating concrete blocks
Foam board or rigid foam
Insulating concrete forms
Loose-fill and blown-in
Reflective system
Rigid fibrous or fiber insulation
Sprayed foam and foamed-in-place
Structural insulated panels
The DOE also notes that it's often more cost-effective to add insulation during construction instead of retrofitting it after a project has been completed.
6. Drywall
One of your first opportunities to do a walk through with the project manager will likely be right before the drywall is installed. This is a chance for you to see all the electrical, plumbing, etc., and since the drywall isn't installed yet, it's much easier to make any changes.
7. Flooring
Consult with your builder to determine which flooring options may be right for you. You also want to think about each space within your home, as some flooring options aren't ideal for every room. Do you have pets or young children? Consider an option that's scratch resistant and easy to maintain. Here are a few of the more popular options, according to HomeAdvisor:
Hardwood. Though expensive, this is the top choice due to "its great appearance and long-term ROI." Hardwood is also ideal for shared spaces on the main floor.
Laminate. This option is less expensive, durable and easy to install. It can, however, be more likely to suffer moisture damage and can be difficult to repair.
Vinyl or linoleum. These are other durable options that are perfect for versatile, high-traffic areas.
Porcelain or ceramic tile. If you're looking to outfit a kitchen, bathroom or entryway, look no further than porcelain or ceramic tile flooring, which are durable and waterproof.
Natural stone. Choose from granite, marble, travertine or sandstone.
Carpet. This is a popular choice for bedrooms since carpet is soft and warm and helps with noise reduction. It's also relatively inexpensive compared to other flooring materials.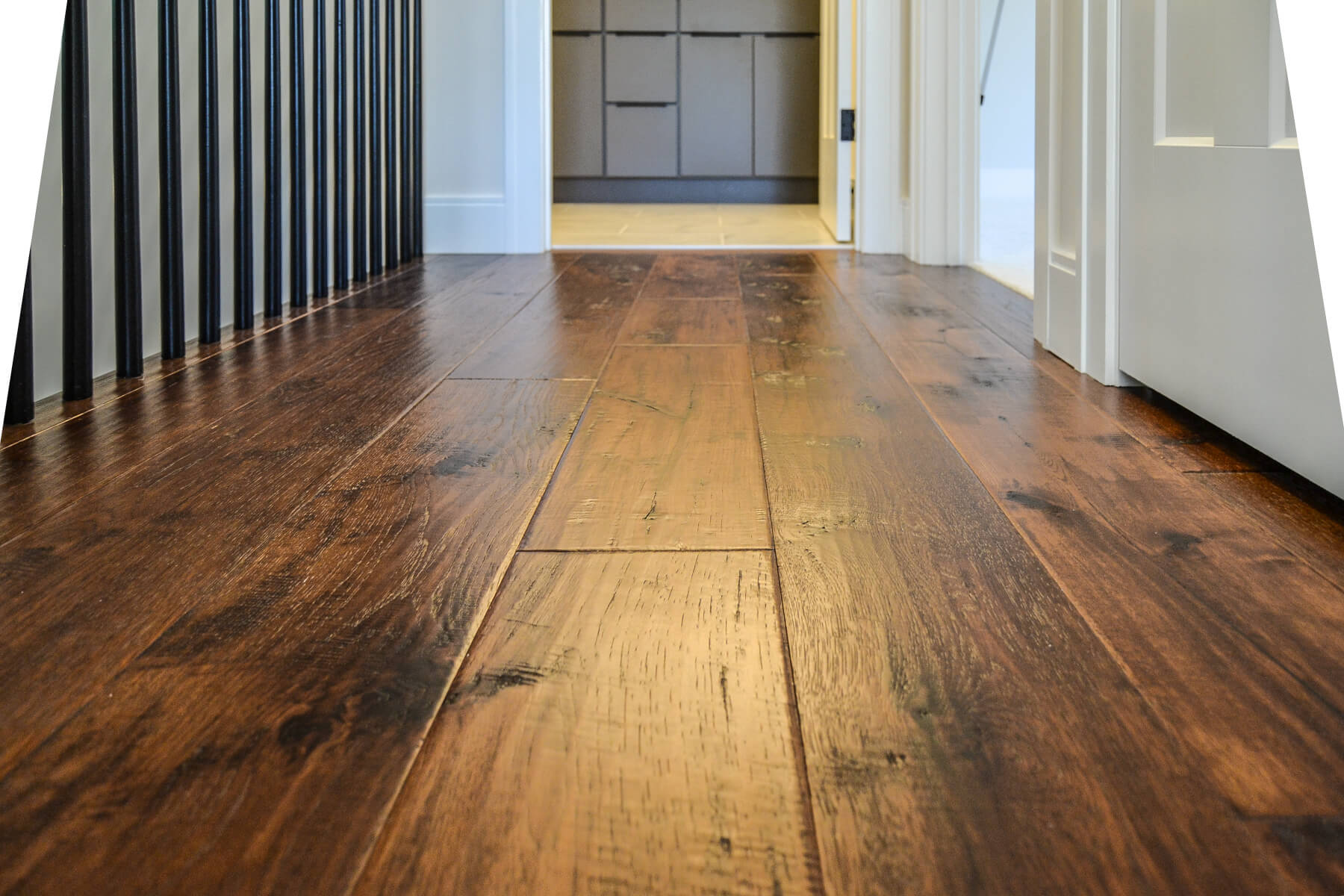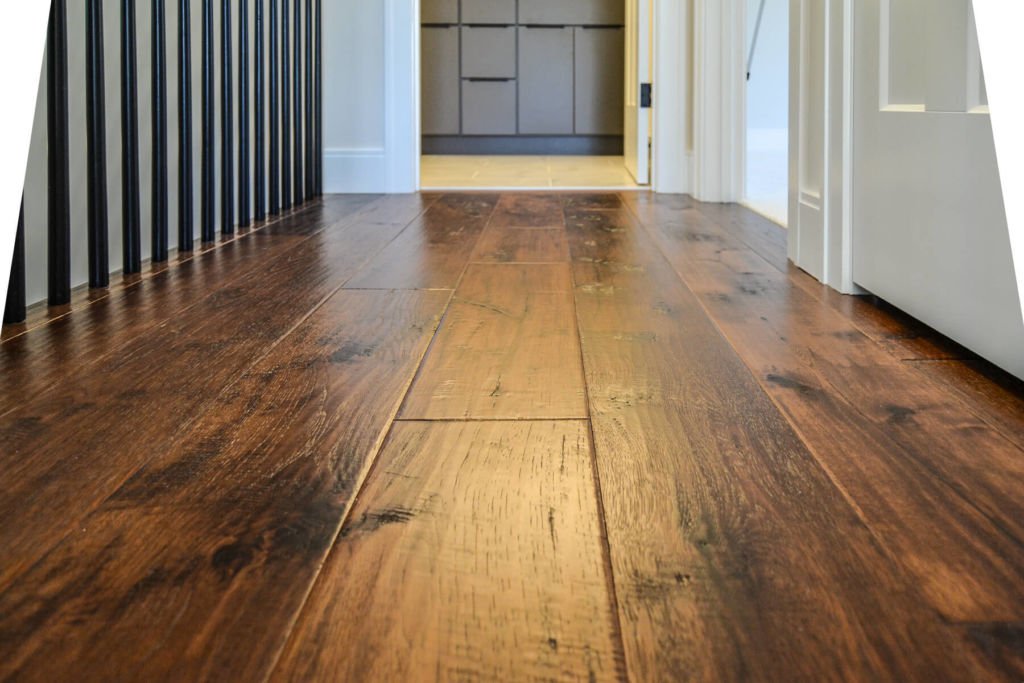 8. Paint, trims, fixtures and finish work
New house builds offer a range of exciting options to choose from to personalize your space, including trims, lighting, fixtures, flooring and more. In many cases you can customize these options to suit your design and style preferences.
There are many high-end, pre-fabricated options for kitchen cabinets, but this is also an area where you can go completely custom by choosing a fine woodworker.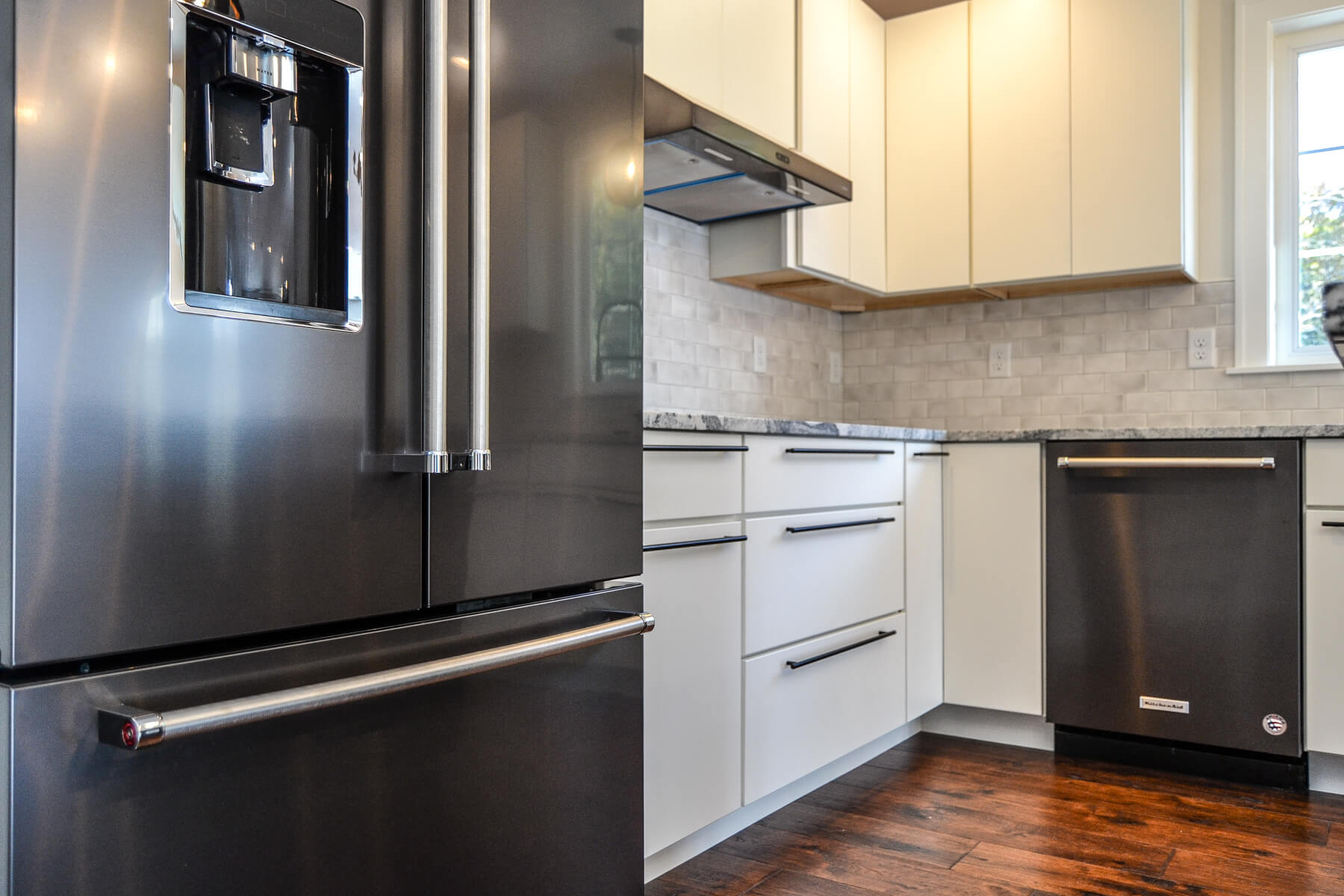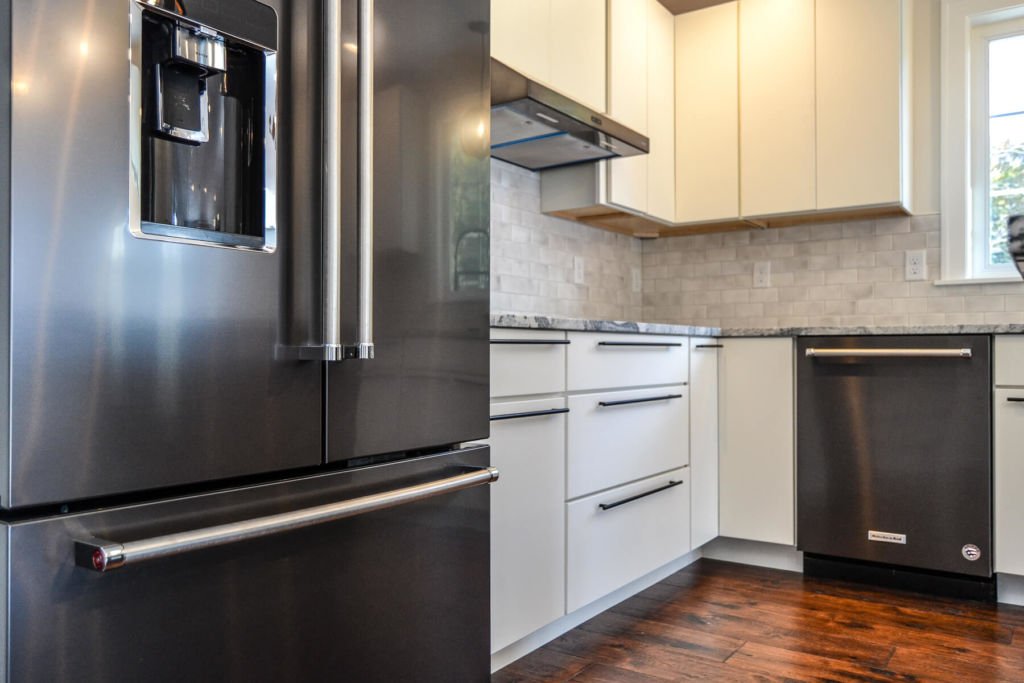 9. Windows, doors and landscaping
If you want to add depth and character to your space, consider adding feature or accent windows to different rooms.
You can also customize your front door (or interior doors) with bright, bold colors to make a statement and transform the look and feel of your home.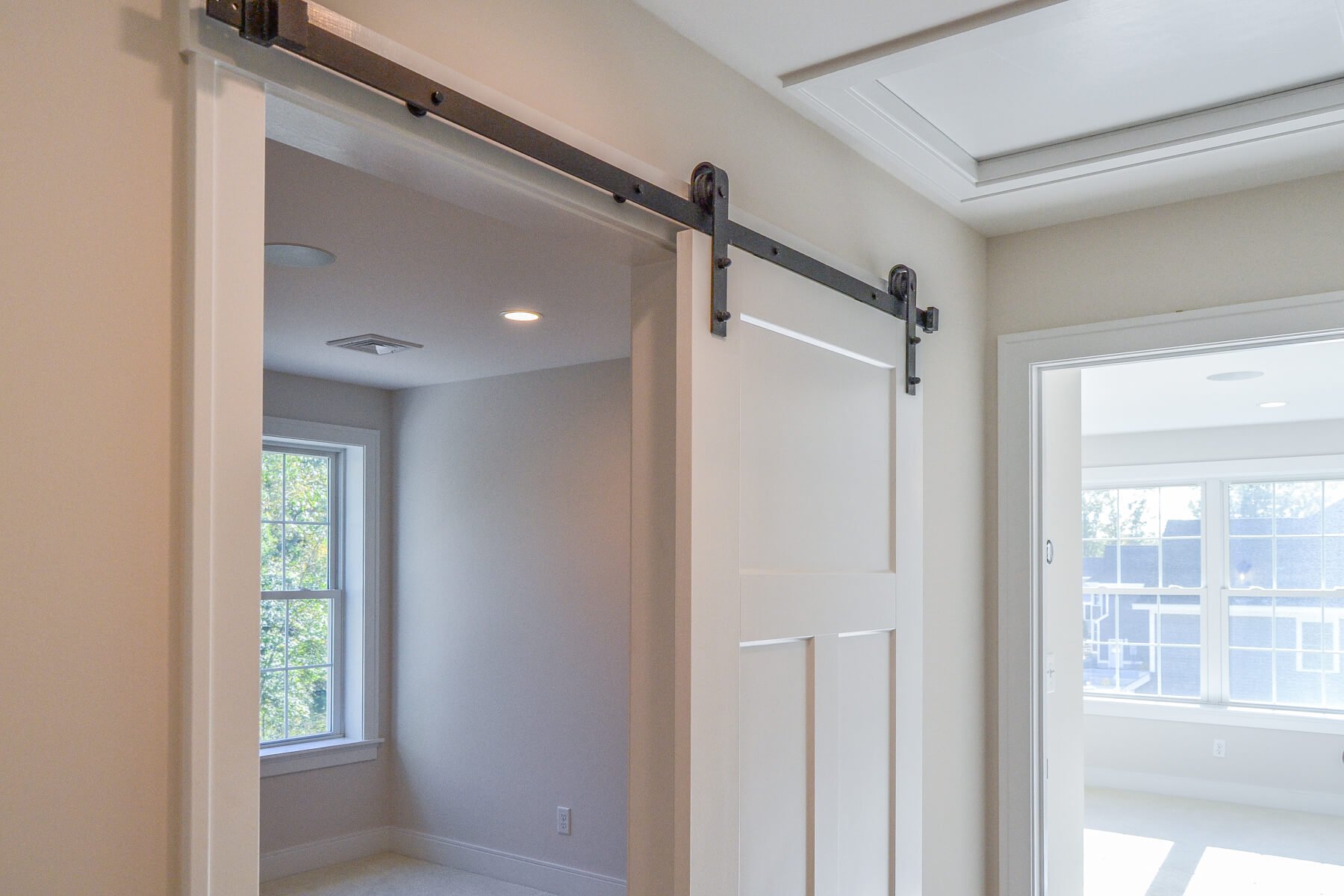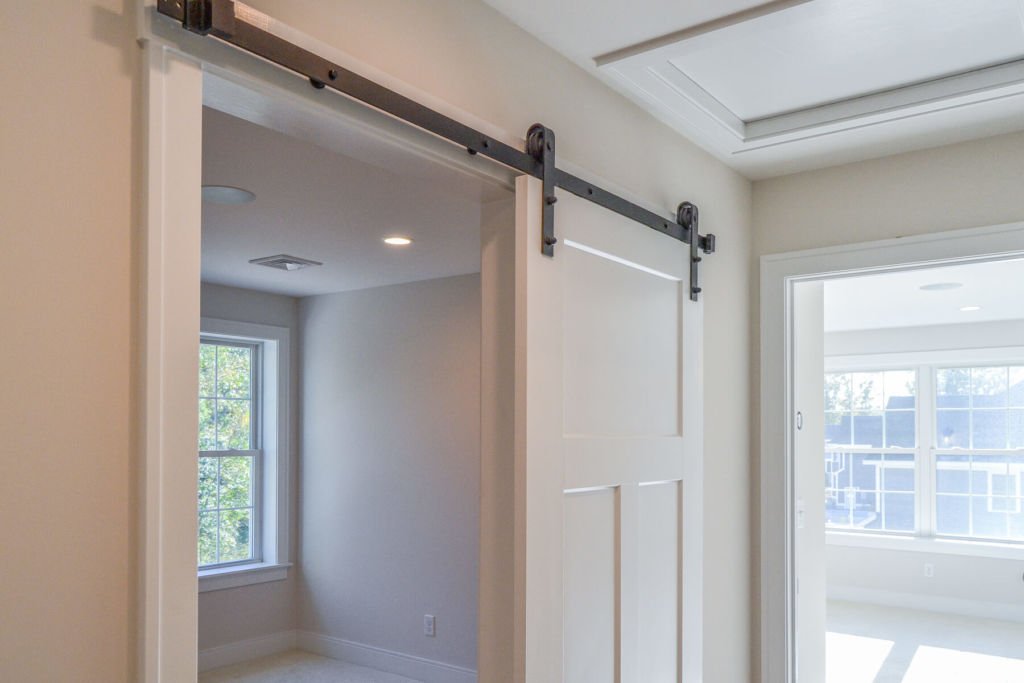 If you aren't sure what to budget for landscaping, the American Society of Landscape Architects suggests starting with 5-10% of your home's worth. The payoff: A good landscape design can add up to 15% to the value of your home compared to other houses on your road.
10. Final walkthrough
Congratulations! At this point, your new build is complete. You will need to schedule a final walkthrough with your general contractor, arrange for a final inspection by the permitting agencies and then arrange a final inspection by your lender if you've financed the building with a construction loan.
This is also your opportunity to note any warranty items and have a "passing of the torch" between you and the builder. When everything is settled and looks ready to go, it's time to pop the champagne!
9 New Build Tips
From sustainable features to planning for the future, here are some tips to keep in mind as you plan your new build:
Eco-friendly building
1. Consider installing solar panels or a metal roof. Solar panels are a great way to go green and save money on energy bills. Plus, you can earn tax incentives and rebates to help offset the initial cost. A metal roof is long-lasting and durable, which is important for those snowy New England winters.
2. Build a house that's compatible with smart technology. Control your thermostat from your phone, which will allow you to adjust the temperature automatically or remotely. Smart appliances such as ENERGY STARÒ-certified refrigerators, dishwashers, washers, dryers and air conditions are also eco-friendly options.
3. Consider renewable and "green" building materials. When it comes to flooring, think about resilient and sustainable products like bamboo or luxury vinyl flooring. Non-toxic stains and sealers are also a good idea.
4. Build to the ENERGY STAR home standard. ENERGY STAR homes use at least 20% less energy than a standard code compliant built home. This means a lower carbon footprint and a significant savings in terms of energy usage costs.
Planning for the future
5. Is your family growing? Or will you have frequent visits from family or friends? Take those questions into consideration when it comes to space and the number of bedrooms/bathrooms.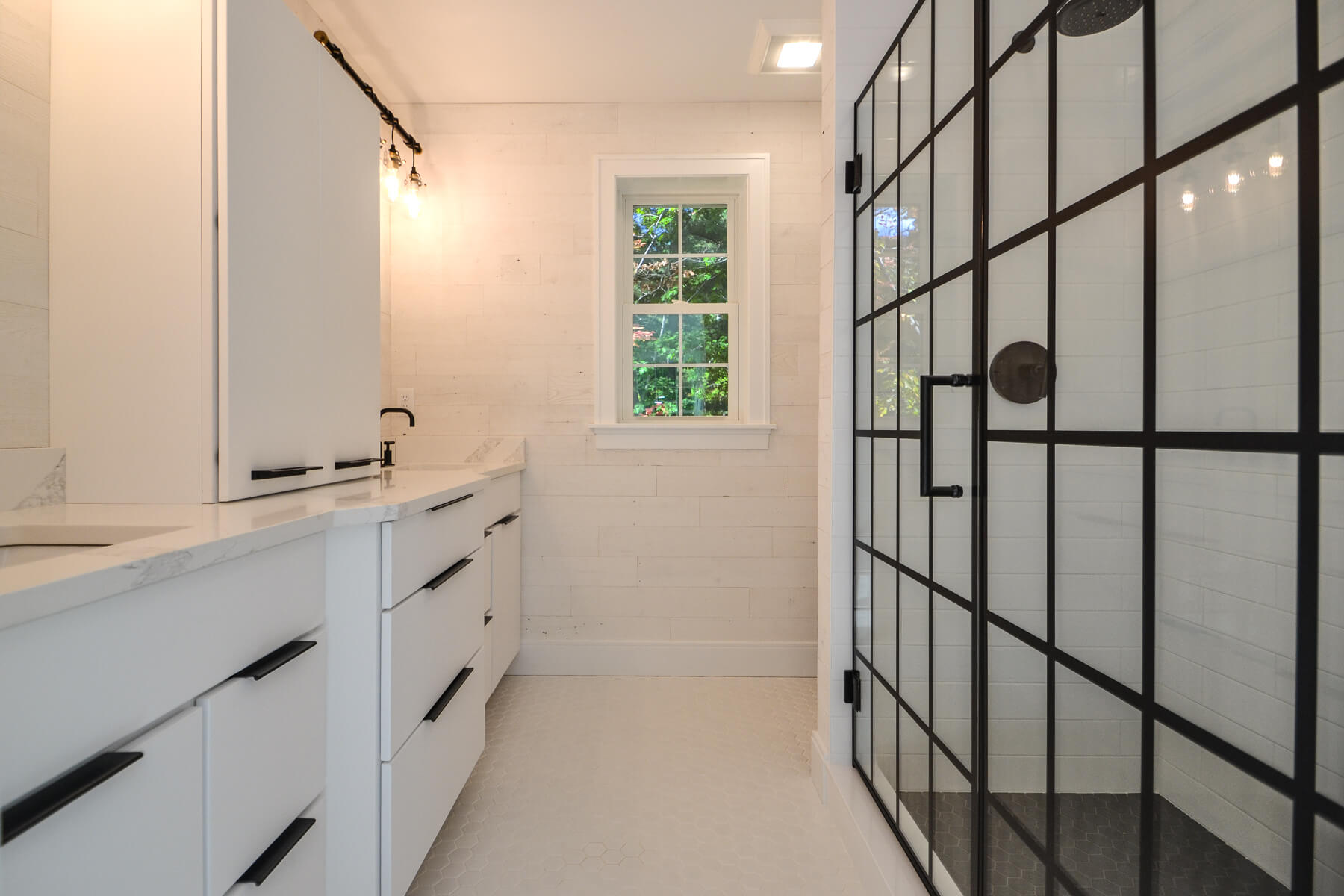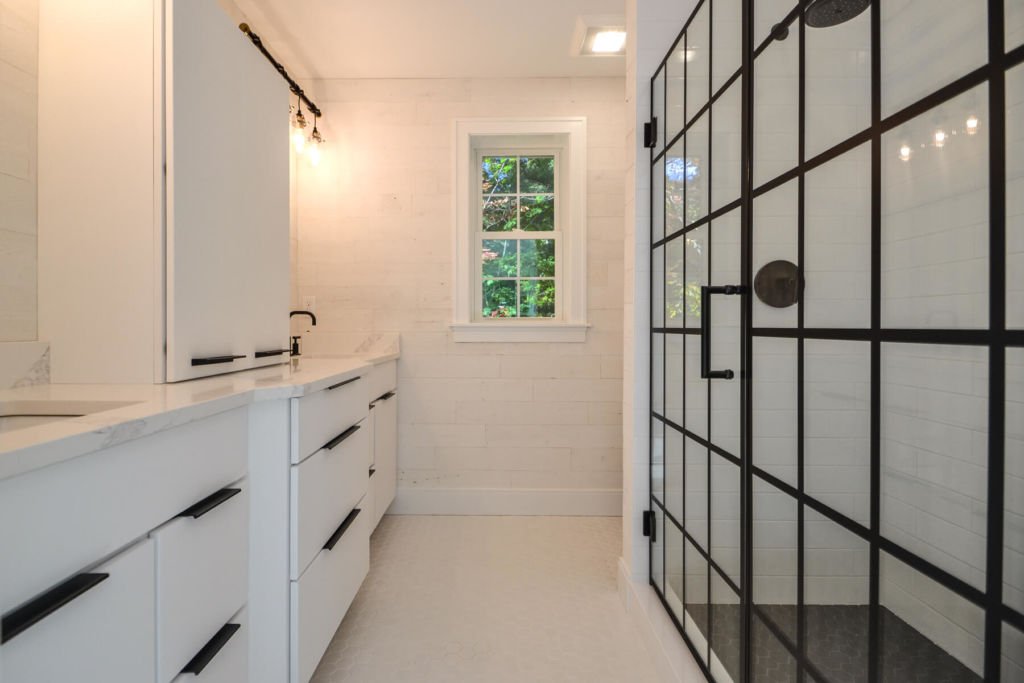 6. Always think about location. Is this an area where you'd like to spend the rest of your life — or at least a few years? Is the neighborhood quiet or busy? What's your proximity to grocery stores?
Safety
7. Plan for fire exits. The National Fire Protection Association recommends walking through your home and inspecting all possible exits and escape routes. A safe egress, or exit route, is required by code.
8. Install adequate exterior lighting. This can take your home's appearance to whole new level at night.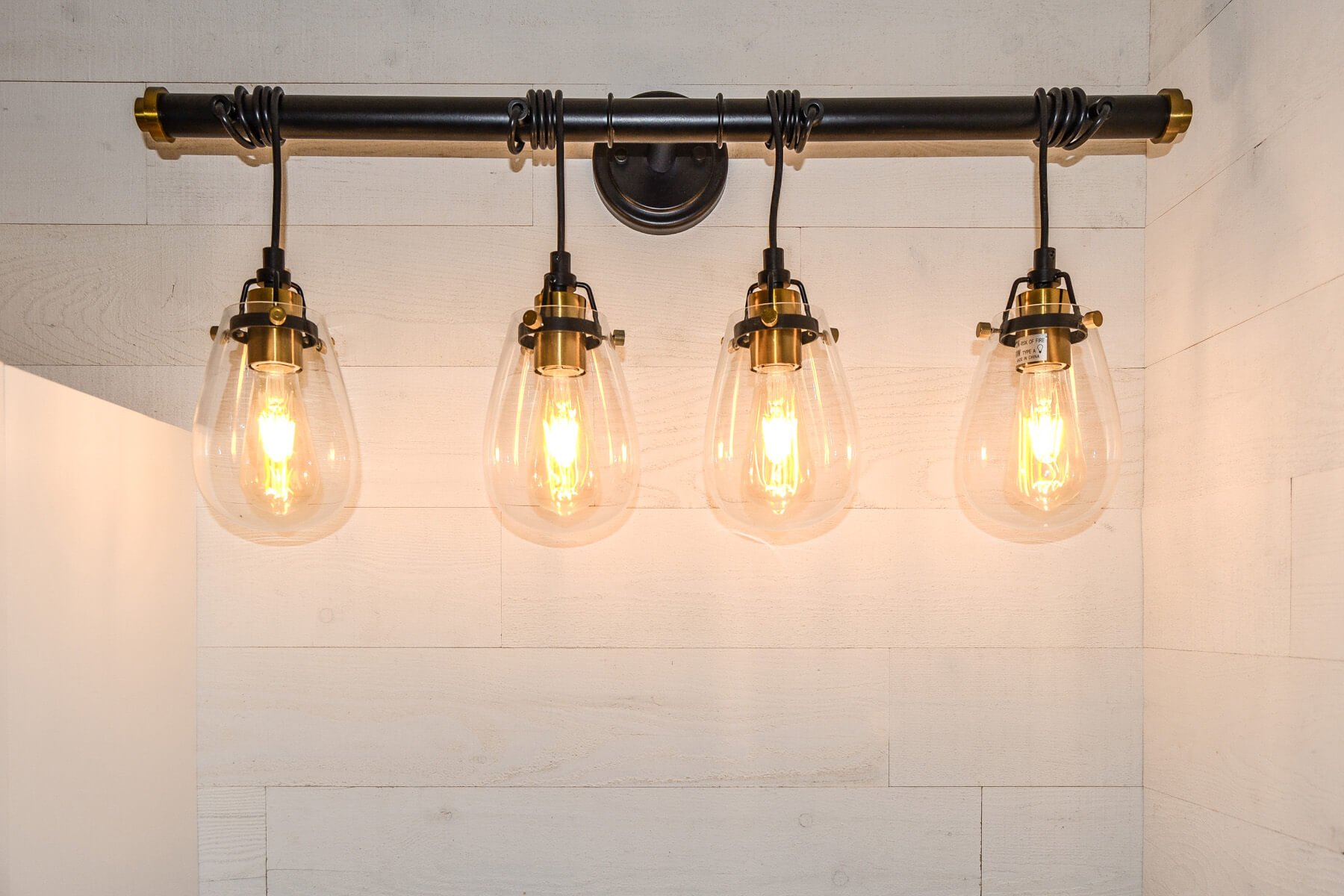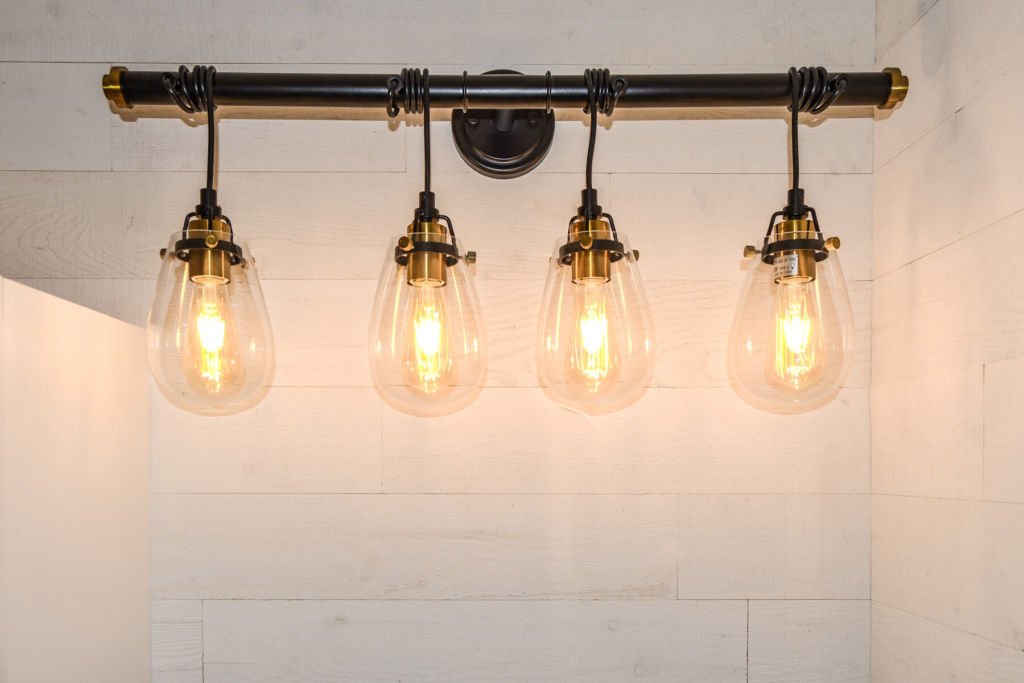 9. Consider installing a security system or a camera. This will help you monitor your home for any unforeseen activity or heating/cooling/fire system issues when you are away.
FAQs
Q: How long does it take to build a new house?
A: Realtor.com estimates that it typically takes anywhere from 3-6 months to build a new home, but this will depend on the site, environmental condition and any zoning issues that may arise. Weather can also be a factor.
Q: Is it more expensive to build a new home or buy an existing one?
A: It depends on what you're looking for. Building can be more expensive due to new appliances and features, but there's often considerably less maintenance and everything will be under warranty.
Q: What are the benefits of building a new home?
A: One of the biggest benefits is being able to customize your new space so you can build exactly the type of home you want. This requires a lot of decision-making on your end, but you can determine all the materials, products and styles. If you're looking to do a less expensive new build, consider pre-designed options, which can save you money.
Q: Is the cost of the lot included?
A: In most cases, yes, but this should be laid out explicitly in the listing and contract. The Spruce estimates that about 20-25% of your new home costs will go toward the land purchase.
Q: Is landscaping included in the cost of a new build?
A: Typically no, unless there is some sort of arrangement with the builder and landscaping company.
Chinburg Properties has built a variety of custom homes that are ideal for a range of different lifestyles and budgets. For more information on how to build your dream home, contact Chinburg Properties. We're happy to help you in any step on the way toward your new home build!