In the heart of Rochester, NH, the former St. Mary's Catholic Church stood vacant for two decades. But, with the determination and vision of the team at Hope on Haven Hill, the transformation of this space into the Center for Hope and Wellness became a shining example of the power of collaboration and community.
Born from a long process of vision and fundraising, the Center for Hope and Wellness promised to be a hub for families in recovery, offering treatment and wellness programs, workplace training, childcare for parents in agency programs, and community space for a range of health and learning programs.
With Chinburg as the construction partner, the Center for Hope and Wellness was brought to life in under one year – from groundbreaking to completion. In May 2023, its doors swung open, extending an invitation to the community to embrace a new era of healing, connection, and transformation.
Read on to learn about the construction challenges faced, and to celebrate the impact this space will have on the community.
Demolition and Preservation
Before new construction could begin, the dormant church had to make way for new possibilities.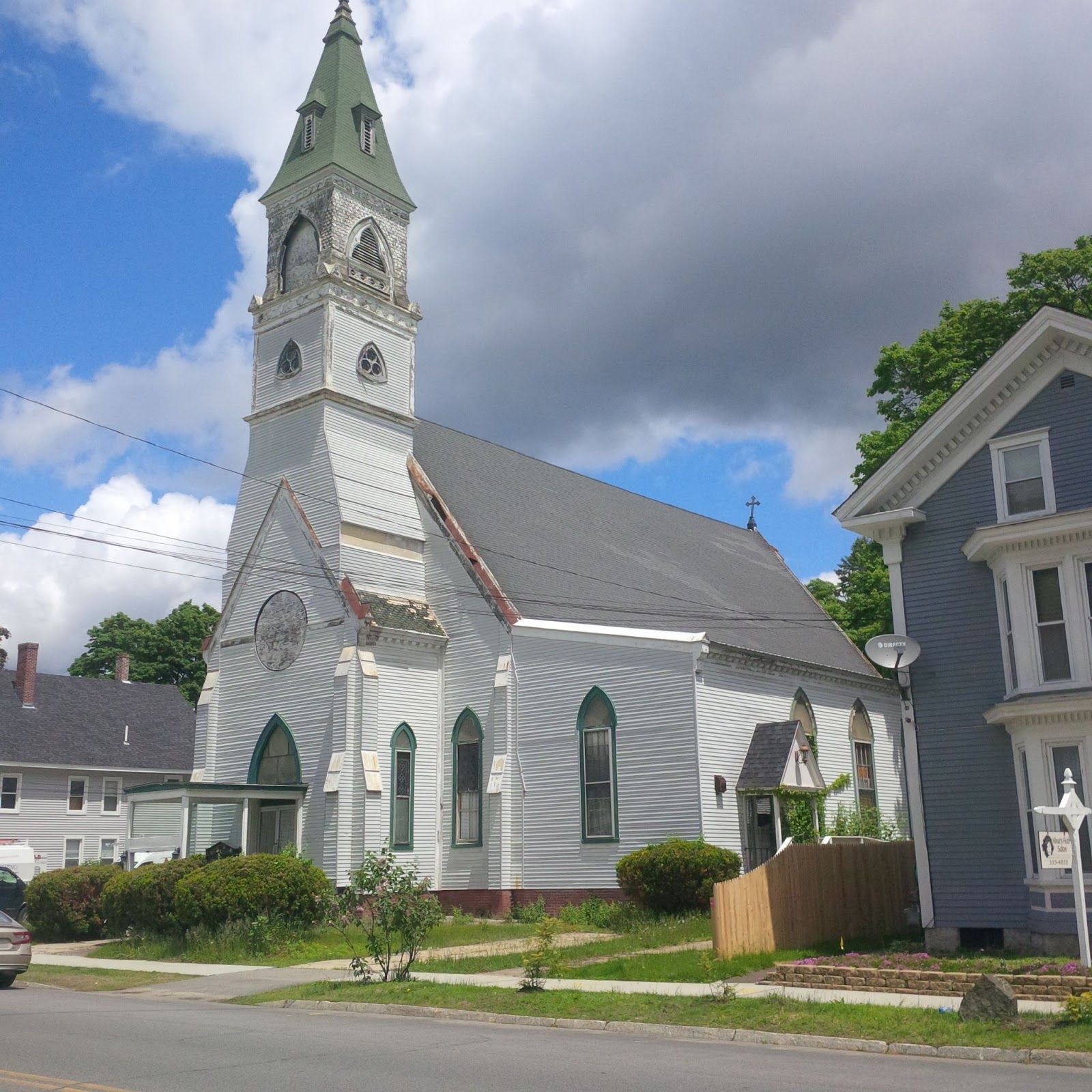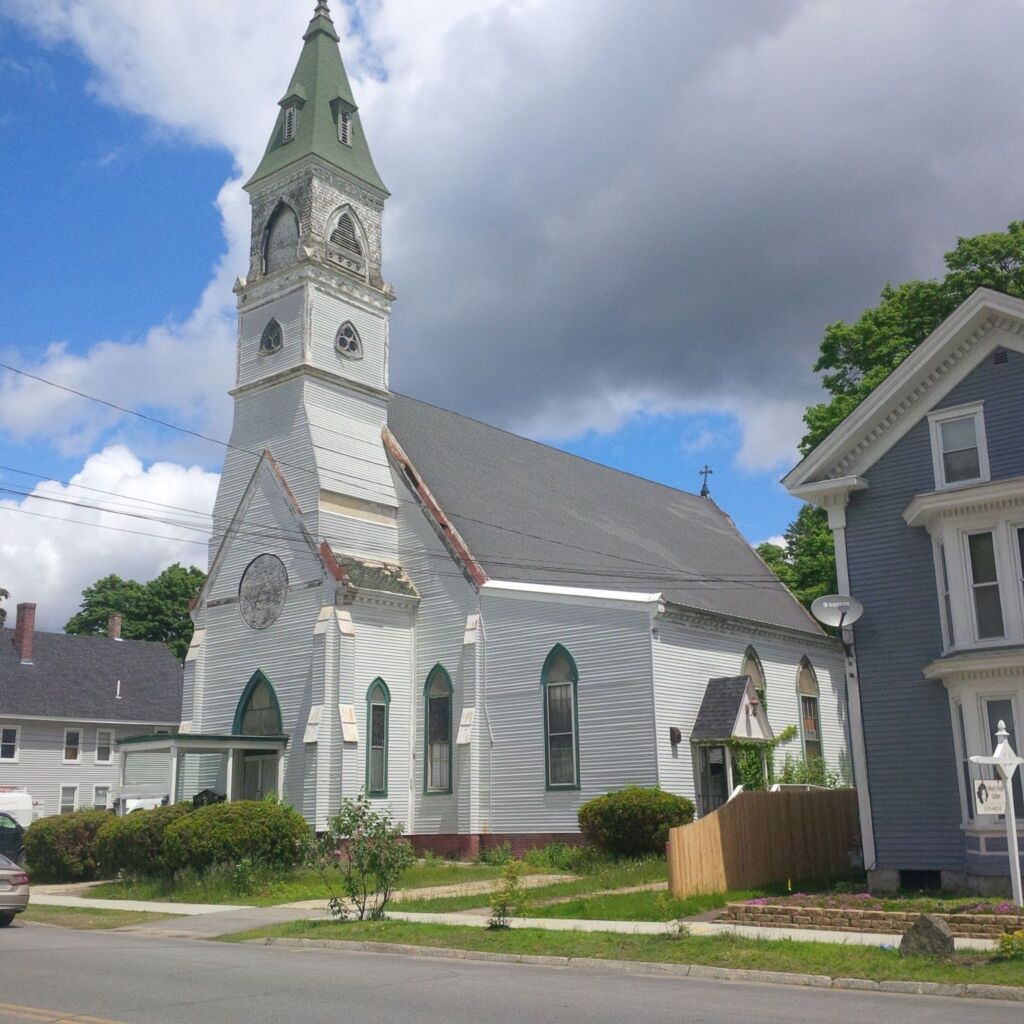 The demolition phase presented its share of challenges, particularly in ensuring the accessibility and respect of the attached house where people were living. With the buildings connected, the construction team faced a formidable task.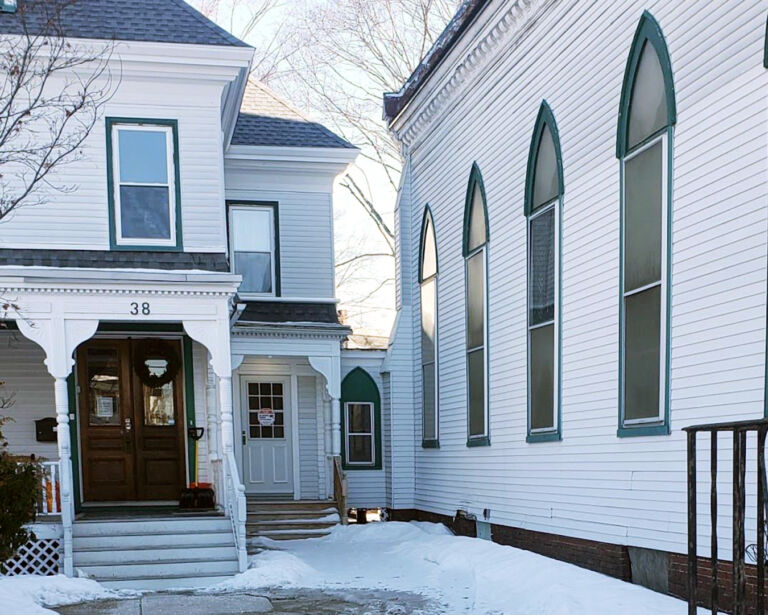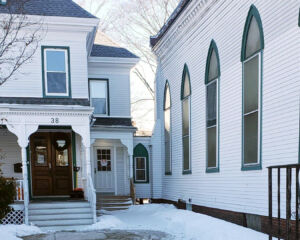 Despite these intricacies, the team leaned on their experience, solution orientation and creativity to successfully complete the demolition with very minimal disturbances.
Construction then began on the community center and clinical space.
Creating Spaces with Purpose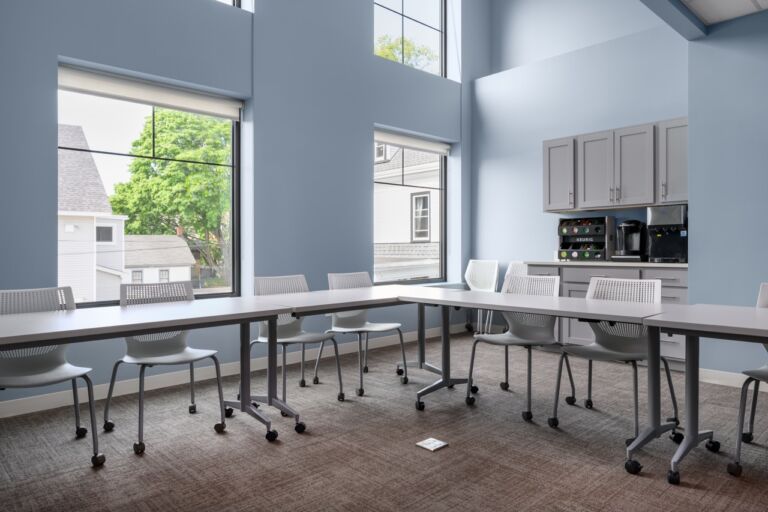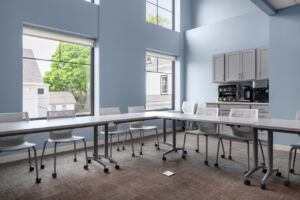 Carrying the spirit of Hope on Haven Hill, the Center for Hope and Wellness is more than just a building; it's a beacon of hope and a sanctuary for growth for families in recovery.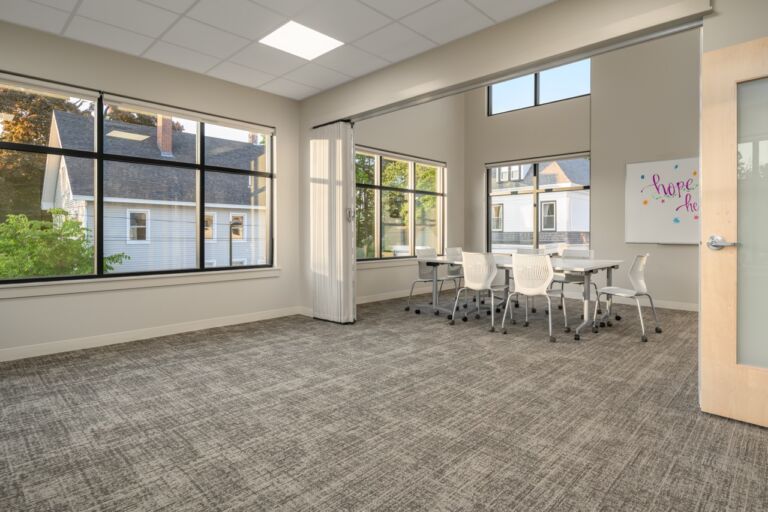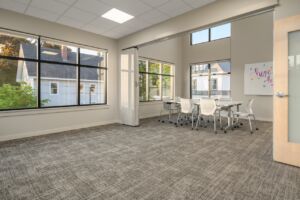 Within its walls, a daycare facility provides a nurturing environment for children, while a demonstration kitchen empowers new mothers with the knowledge and skills to cook wholesome meals for their families.
Efficiency and Success
A stunning achievement lies in the fact that the Center for Hope and Wellness was brought to fruition on time and under budget. This achievement can be attributed to the dedication and expertise of the Chinburg PreConstruction and Construction teams, who worked tirelessly to ensure that every resource was maximized to its full potential.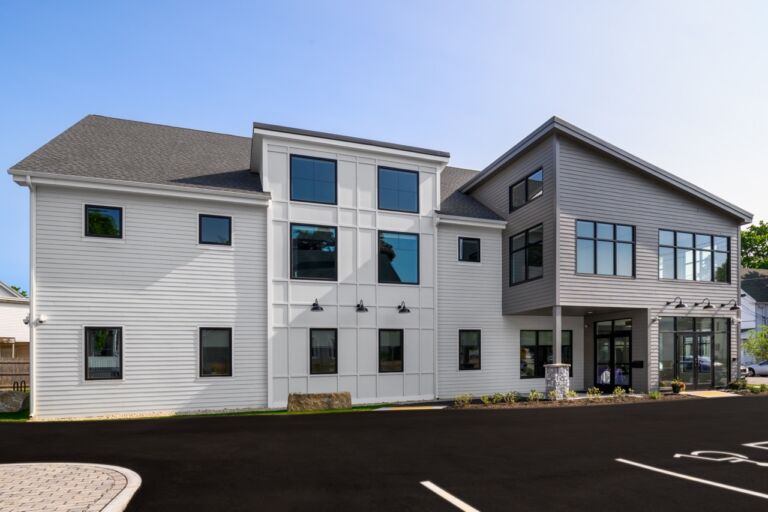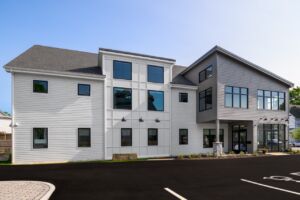 The Center for Hope and Wellness stands as a testament to what can be accomplished when a group of passionate and talented individuals comes together with unwavering determination and a shared goal. This inspiring project serves as a reminder that greatness is achievable when we combine our hearts, minds, and talents for the betterment of our community.
"It was a dream come true for our organization to raise the needed funds during a worldwide pandemic, get City approvals and variances, work with architects to design the perfect space to care for the women and children we serve. The most important piece was getting the right building team. I knew I wanted to work with Chinburg, based on their incredible reputation, and the early help that Eric Chinburg gave Hope on Haven Hill before we even owned the property. The Chinburg team made an enormous and difficult demo and construction seamless with great care and respect for the property and the women and children who lived in the abutting property. We are forever grateful to the Chinburg team for building the perfect space where the women, babies and children we care for can thrive in health and wellness. Thank you to the whole Chinburg team! " Kerry Norton, RN, Executive Director
Discover more about the inspiring mission and impact of Hope on Haven Hill and the Center for Hope and Wellness by visiting their official website.
Ready to experience seamless collaboration and top-quality results on your next project? Trust in our dedicated team to bring your vision to life, on time and on budget! To learn more about Chinburg Commercial Construction, reach out to us today!